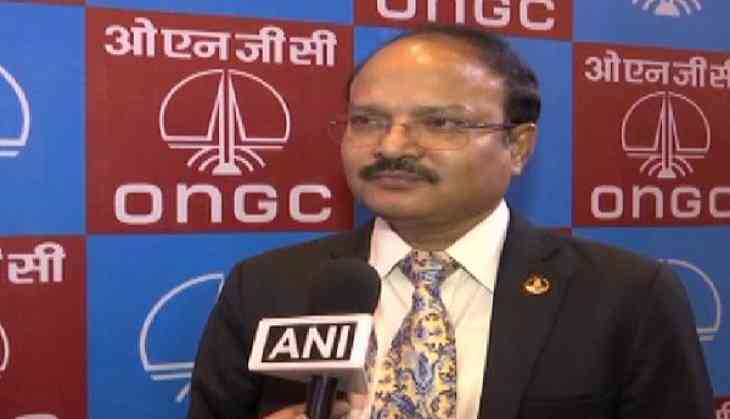 Shashi Shanker, Chairman and Managing Director (CMD) of the Oil and Natural Gas Corporation (ONGC), on Thursday said the company's first priority is to meet the import decrease goal set by Prime Minister Narendra Modi.
Talking exclusively to ANI, Shanker said Prime Minister Modi has exhorted the ONGC to decrease imports by 10 percent by 2022.
"Our first priority is to increase domestic production in order to meet the goal set by Prime Minister Modi," Shanker said.
He further informed that the roadmap to meet this goal is ready.
"The production of ONGC was stagnant for the last few years, but production during 2016-17 and 2017-18 has increased. The production of crude oil, and gas has increased. This growth story shall keep on increasing. We have asked every company to increase energy efficiency and look for alternatives. Our first priority is to achieve this target and we have a roadmap ready to fulfill this target," Shanker said.
He also said that the other challenge before the corporation is superannuation of staff.
"Our, second priority is to deal with superannuation in ONGC, due to which the experienced hands are retiring. So, it is our priority to groom and make our younger workforce ready so that they are able to take up the responsibilities," he added.
In September, Shashi Shanker was appointed CMD of India's biggest oil and gas producer, ONGC, till March 2021.
Shanker is an industry veteran with over 30 years of experience in diverse E&P activities. He is a Petroleum Engineer from Indian School of Mines (ISM), Dhanbad. He also holds an MBA degree with specialisation in Finance. He has also received executive education from prestigious Indian Institute of Management, Lucknow and Indian School of Business, Hyderabad.
-ANI