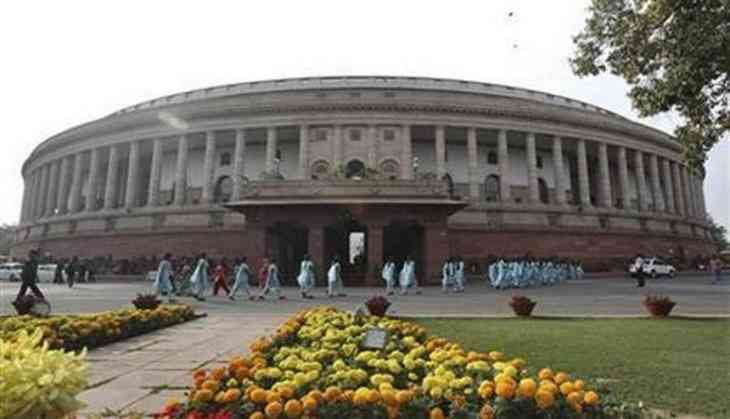 Parliament of India (Patrika)
Amid the loud protest of the opposition parties, the Modi government managed to get the budget passed for the fiscal year 2018 on Wednesday 14 March.
The finance bill which is about the details of the spendings in the fiscal year 2018 was passed in Lok Sabha without any discussion. However, the opposition paralyzed the function of the parliament since the parliament session started off.
The appropriation bill which was moved by the Finance Minister Arun Jaitley contains taxation proposals and the appropriation bill for his fifth and last term as the opposition obstructed in passing it. The bill was passed through voice vote. The appropriation bill was passed through guillotine which means that all the main demands in the funds of different departments will be put for the vote but the discussion is not necessary.
Since this is a finance bill, it is not necessary to be passed in the Rajya Sabha but technically it will be sent to the Rajya Sabha. The bill will be sent to the Upper house but if the house does not approve it within 14 days it will be considered approved by default.
Since 5 March when the session was started, the opposition has been obstructing in the functions of the parliament raising a range of issues from the biggest bank fraudulent pertaining to Nirav Modi and Mehul Choksi to the division of Cauvery water and special package to Aandhra Pradesh. Neither the Rajya Sabha nor Lok Sabha is functioning properly since then. No substantial business has been transacted in the past 8 days. This session of the parliament will continue till April 6.
The passage of the details of the budget was constitutionally obligatory as the government is not permitted to spend a single penny without the approval from the parliament.