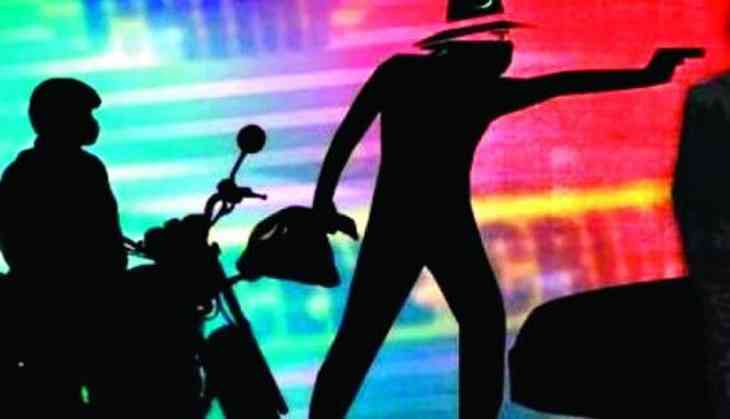 Rs 81 lakh looted from Businessman
A man was on his way after withdrawing Rs 81 lakh from a bank when he was looted in a broad daylight in the dramatic heist in Jodhpur.
The incident took place in Phalodi town when Ramesh Gulechha, a businessman, was returning from his bank on a scooty after withdrawing Rs 81 lakh. In the middle of nowhere, a car overtook his scooty, miscreants came out of the car, snatched the bag, and fled away in bright daylight.
Also Read: Rajasthan: Woman gang-raped in front of husband in Sirohi
During this, when the businessman tried to stop the robbers, a miscreant opened fire at him. Gulechha was injured but out of danger. The whole incident was captured in CCTV footage.
The incident has infuriated the town's business community. In protest against the robbery incident, a Bandh was called under the leadership of trade union president Sunil Turu.
Traders also submitted a memorandum to SDM Archana Vyas with the announcement of an indefinite market shutdown.
Police have lodged a case against unidentified miscreants and the search is on to nab accused persons.
Further investigation is underway.
Also Read: Munna Bhai MBBS style cheating: Man arrested for posing as proxy in RSMSSB Forest Guard Recruitment exam