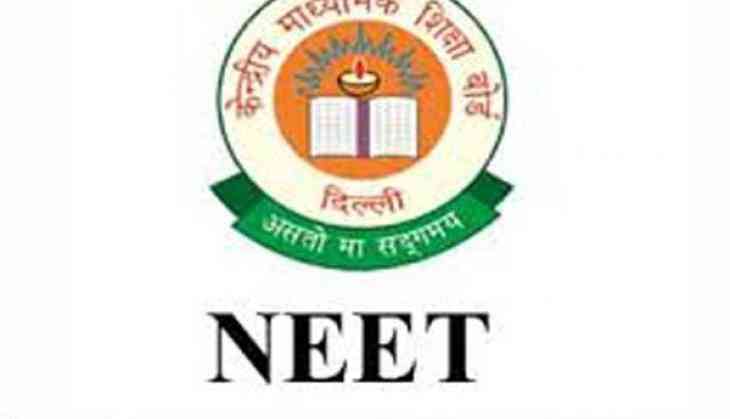 The father of a girl who was forced to change her jeans due to the bizarre norms at an exam centre for the National Eligibility and Entrance Test (NEET) said that the girls were subjected to torture with the norms.

"The girls were subjected to torture. I was there with my daughter at the examination centre. My daughter objected saying that the jeans have the button made of metal which has to be removed," said the father.

He said that the centre even had issues with the pocket in the jeans, for which he rushed three kms and brought another cloth for her daughter.

"I saw another girl, who came to hand over her bra, which was a major shock to me. She was forced to remove her bra as it has metallic hooks. The local people were very co-operative they even provided us clothes," he added.

Earlier on Sunday, the authorities allegedly forced a girl to remove the button of her jeans which was metallic. Another 17-year-old student was forced to remove her bra in as part of stringent measures to stop cheating and irregularities in a national medical entrance examination.

Many students faced the same issue and even the sleeves of their clothes were also cut saying that it was against the issued norms.

The incident has triggered a controversy in the state and the state human rights commission said it will look into the issue.
-ANI