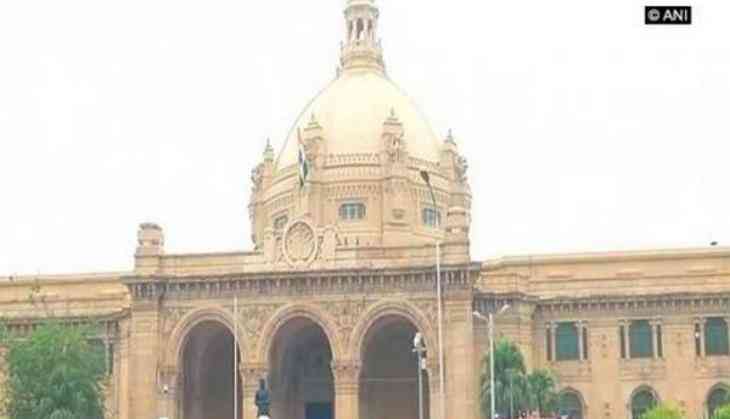 Explosive in UP Assembly: Sample not sent to Agra laboratory, clarifies state Govt
The Uttar Pradesh Government on Tuesday clarified that no samples were sent for tests to be conducted at FSL Agra.
In a statement issued by the Principle Secretary of UP Home Department, said that, "no sample has been sent to FSL Agra of the substance as they do not have the machines/wherewithal to conduct the requisite tests."
This comes in the backdrop of recovery of an explosive substance PETN on July 14 from the Uttar Pradesh Assembly.
"Reports have been carried in some sections of media that in tests conducted at FSL Agra the substance detected in UP Assembly hall is not PETN," the statement said.
The statement further suggested the current status of the investigation.
"The factual position is that SFSL Lucknow in its report dated 14.7.2017 has found the substance as 1-water insoluble, 2-that different reagents confirm the presence of a nitrate, and 3-that the preliminary test conducted using explosive detection kit is positive for PETN," the statement read.
The statement further said that two confirmatory tests are being conducted at SFSL Lucknow namely, Infrared Spectrum and Gas Chromatography - Mass Spectrum, the report of which is still awaited and is likely to come by Thursday.
Earlier, Uttar Pradesh Chief Minister Yogi Adityanath sought for a National Investigative Agency (NIA) probe into the matter.
Adityanath, while confirming that an explosive, by the name of Pentaerythritol tetranitrate (PETN), was indeed found in the Assembly, pressed for more vigilance in Uttar Pradesh, more particularly in the Assembly and rued the absence of a Quick Response Team (QRT) for the state.
"The packet of the explosive was found under the chair of the Opposition's leader. It was 150 gm of PETN. 500 gm of PETN is enough to blow the whole Assembly off. This shows the severity of the situation. I suggest that everybody present in the Assembly should be investigated by the police and that the NIA should investigate into the matter," he said.
"It's unfortunate that the largest assembly of the country doesn't have a QRT," he added.
-ANI