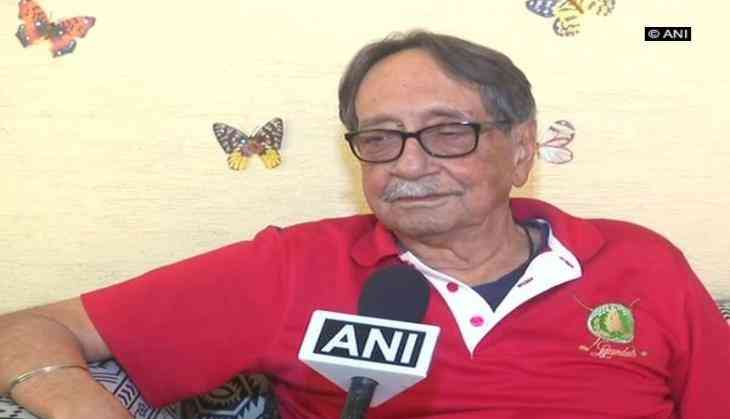 Former Research and Analysis Wing (RAW) chief AS Dulat on Tuesday defended former chief of Pakistan's Inter-Services Intelligence (ISI) Lieutenant General (retired) Asad Durrani, saying, "There are no new things in the book."
"His views are well-known. There are no new things in the book ('Spy Chronicles: RAW, ISI and the Illusion of Peace'). This is very unfortunate that such things are being done to Asad Durrani," Former Raw Chief Dulat told ANI on his co-author and former ISI Chief Asad Durrani who has been placed on the Exit Control List (ECL) by Pakistan.
"Things written in book are his (Durrani's) memories. Even former Pakistan's Foreign Secretary Riaz Mohammad Khan said that 26/11 Mumbai attacks destroyed Pakistan's credibility in Kashmir. If a former foreign secretary can get away with it, why not ISI chief?" Dulat added.
Durrani, whose, name was placed on the country's Exit Control List (ECL) on Monday met with the senior officers of the Pakistan Army at the General Headquarters (GHQ) in Rawalpindi to give an explanation for co-authoring a book with Dulat.
His placement in the ECL comes hours after he was after the Inter-Services Public Relations (ISPR) said the former spy chief would be probed by a Court of Inquiry for views attributed to him in the book 'Spy Chronicles.'
Durrani and Dulat co-authored a book named 'Spy Chronicles: RAW, ISI and the Illusion of Peace' which has recently been published.
In the book, Lt. Gen. Durrani made certain observations, including a claim that then prime minister Yousaf Raza Gillani was aware of the US Navy Seals operation against Osama Bin Ladin in Abbottabad and that a special deal was struck between the US and Pakistani governments in this regard.
Post the book release, Lt. Gen. (retd.) Durrani was asked to clarify his position in the context of the military code of conduct that bars any serving or retired military official from making remarks that compromise the country's national security.
The Spy Chronicles which has been a maiden effort by two former chiefs of rival agencies had been all over the news even before the book was published.
Earlier, Lt. Gen. Durrani defended himself saying the literary collaboration was simply a case of two people with experience in Indo-Pak affairs joining hands to discuss their respective perspectives.
(ANI)