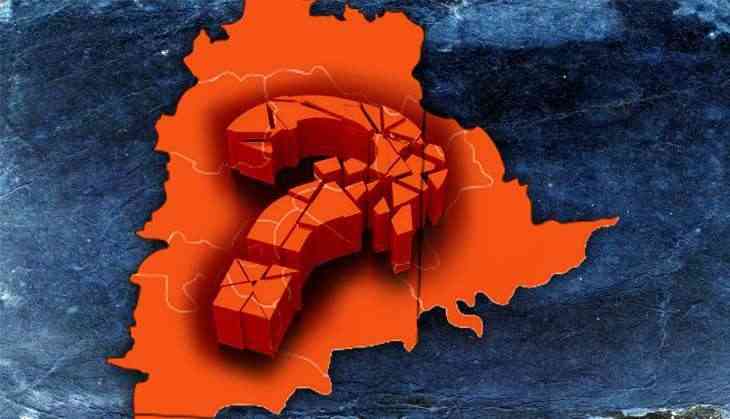 Former MP and star campaigner for Congress in Telangana, Vijayashanti said she does not have any inclination towards contesting in the ensuing Assembly elections and would give it a thought if the party asked her to contest in the Lok Sabha polls.
She also said the top brass of the State leadership is indulging in brainstorming sessions on designing campaign for the party and a clear picture would emerge in a day or two.

"It is my decision not to contest in the Assembly polls. It is not party's decision.. I told Rahul Gandhi when I met him last time that I would work towards strengthening the party..
Though he asked me to contest I refused.. Whatever the high command decides I will obey.. If they ask me to contest for Lok Sabha, I will think about it," she told PTI.
The veteran actress who was in Telangana Rashtra Samiti and served as a member of Parliament in 2009 switched loyalty to Congress in 2014 and unsuccessfully contested from Medal Assembly seat.
AICC president Rahul Gandhi recently appointed her as a "star campaigner" for the party for the Assembly polls.
"We had a meeting with all the senior leaders in Gandhi Bhavan (Telangana Congress headquarters) to give shape to the poll campaign. Discussions are still going on.
In a day or two a clear picture will emerge as to how the campaign will go on," she said.
On the prospects of Congress in Telangana polls, Vijayashanthi said, there is "positive wave" for the party and may win over 70 out of 119 assembly seats.
"Congress has positive wave in the state. If we work we will able able to reach the target (of 70 seats). We will win over 70 seats if we work harder," she opined.
To a query, she said due to health problems she was not active for the past three or four years and now she is fully energetic to take the ruling TRS head on.
"It was only on sympathy wave had KCR won the elections in 2014 and became the chief minister.. Now people realised and are not accepting him.. What he promised is different form what is being delivered to people.
He failed to fulfill the promises he made.. Atrocities on backward classes and SC increased. Mafia is ruling the sand mining," she charged the ruling party.
The Congress leader also alleged that media was being controlled by KCR so that negative news about the government does not come to limelight.
According to her, the Congress campaign will be two-pronged- explaining about the failures of TRS Government and highlighting various schemes being promised in the proposed Congress manifesto.
-PTI