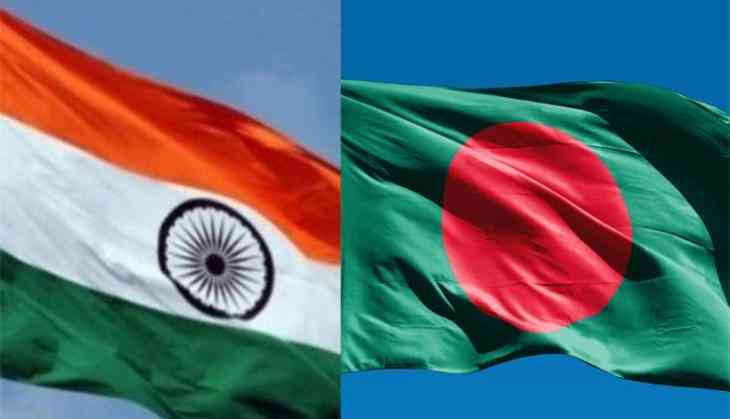 Former chief justice of Bangladesh Surendra Kumar Sinha, who has sought political asylum in the US, has urged India to support the rule of law and democracy in his country, saying the Indian government should not ignore the will of people by backing the "autocratic" Awami League-led government.
Sinha, 67, the first Hindu Chief Justice of Bangladesh, alleged that he was forced to resign because he opposed the "undemocratic" and "authoritarian" regime.

The Bangladeshi government led by Prime Minister Sheikh Hasina has refuted Sinha's allegations and charged him with corruption.
At the launch of his book 'A Broken Dream: Rule of Law, Human Rights and Democracy' here, Sinha told PTI that the Indian government is ignoring the will of the Bangladeshi people by standing solidly behind the Hasina government, which he alleged got itself elected in a "farce election".
"If India supports an autocrat and this autocracy, this terrorism (suppression of people's voices) continues, then one day people will revolt," Sinha said.
The ruling Awami League has accused him of corruption and misuse of power. Sinha denies those allegations.
"India should not encourage a government which is actually an authoritarian. They should not, because the people are hostile against the government. They (the ruling party) can dominate for one term or two terms. But when the time comes, people will revolt, then certainly India will lose ground (in Bangladesh)," Sinha said.
He acknowledged that India is concerned about the Muslim fundamentalist groups and leaders in Bangladesh.
Responding to the allegations that he is politically motivated, Sinha said he does not have any political ambition. "What I want in Bangladesh is that there should be democracy. There should be rule of law," he said.
In his book, Sinha described in detail the circumstances under which he had to leave the country and resign as the Chief Justice of Bangladesh.
Responding to a question, Sinha said he reached out to the Modi government and other leaders of the ruling party with his issues of concern.
"I went to India and explained to him (Modi) the problems I am facing. I don't know who advised him, he sided with the autocratic government of Bangladesh. In the long-run, India will pay a price for it," Sinha warned.
Sinha claimed in his meetings with the Indian leader, including Modi, he explained to them the problems being faced by the minority Hindus in Bangladesh and the frequent demolition of temples in the country.
"They think if they back Justice Sinha, they may lose Awami League. But ultimately, India may lose Bangladesh," he said, claiming that the ruling party would be handsomely defeated in the event of a free and fair election.
-PTI