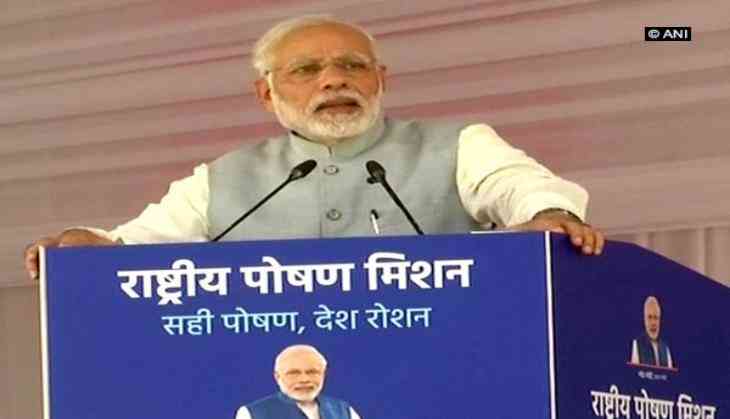 Prime Minister Narendra Modi on Thursday stressed on equality between men and women for taking the society forward and making it a prosperous one.
Speaking at a public meeting in Rajasthan's Jhunjhunu to mark the expansion of 'Beti Bachao Beti Padhao' movement, the Prime Minister stressed on the importance of providing quality education to girls, just like boys.
"Equality between men and women make any society go forward and prosper. Let us resolve that there will be the same number of girls taking birth as the number of boys. Beta beti ek samaan," Prime Minister Modi said.
The Prime Minister further emphasised on providing proper nutrition to the children.
Referring girls as the 'pride and glory for our nation', he urged people not to consider them as a burden.
"A mother-in-law can make a lot of difference. If she says she wants a daughter in the house, then no one will be able to hassle a daughter. We will have to bring in a social revolution," Prime Minister Modi said.
Earlier, Prime Minister Modi inaugurated the pan-India expansion of the flagship programme--Beti Bachao-Beti Padhao from here, marking the International Women's Day.
The programme has been expanded from the present 161 districts to 640 all over the country.
The prime minister also interacted with beneficiary mothers and girl children during the event.
Women and Child Development Minister Maneka Gandhi and Rajasthan Chief Minister Vasundhara Raje were present on the occasion.
--ANI