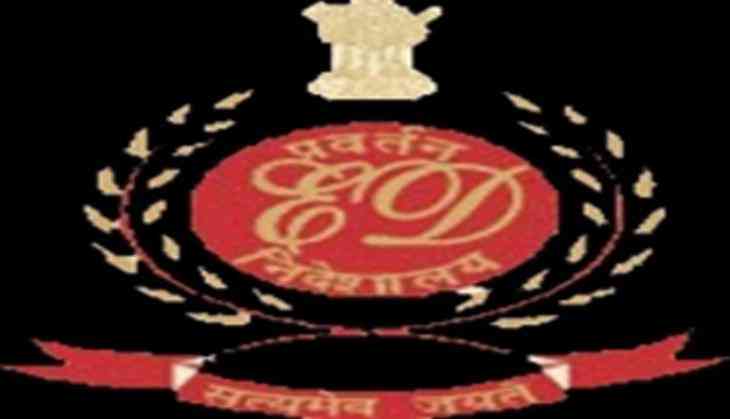 he Enforcement Directorate on Friday issued show cause notices to M/s. Knight Riders Sports Pvt. Ltd. (KRSPL), Guari Khan, Director of M/s. KRSPL, Shah Rukh Khan and Juhi Chawla under Rule 4(1) of Foreign Exchange Management (Adjudication Proceedings and Appeal Rules), 2000.
The show cause notices have been issued for contravention of provisions of Foreign Exchange Management (Transfer or issue of Security by a Person Resident Outside India) Regulations, 2000 made under Foreign Exchange Management Act.
M/s. Red Chillies Enterprises Pvt. Ltd. (RCEPL), a wholly owned subsidiary of M/s. Red Chillies International Ltd., Burmuda, is the company owned by Shah Rukh Khan and Gauri Khan.
In the year 2008, M/s. Red Chillies Enterprises Pvt. Ltd. formed a special purpose vehicle namely M/s. Knight Riders Sports Ltd. for the purpose of acquiring IPL franchise rights of the Cricket Team named Kolkatta Knight Riders.
Initially, the entire share holding of M/s. Kolkata Knight Riders Pvt. Ltd. was with Red Chillies Enterprises and Gauri Khan. After the success of IPL, about two crore additional shares were issued by KRSPL out of which 50 lakh shares were issued to The Sea Island Investment Ltd. (TSIIL), Mauritius and 40 lakhs shares were issued to Juhi Chawla.
These shares were allotted at a par value of Rs. 10/- whereas, the actual value of these shares was much higher.
Juhi Chawla subsequently sold her 40 lakh shares to M/s. TSIIL, Mauritius at the par value of Rs. 10/- only.
Thus, foreign based company M/s. TSIIL was issued 90 lakhs shares at par value while the actual cost of share at the time of issue/ sale was ranging between Rs.86 to Rs. 99 per share.
This has resulted in loss of foreign exchange to the extent of Rs.73.6 crores.
The notices have been given time of 15 days to make their submissions to the SCN issued.
-ANI