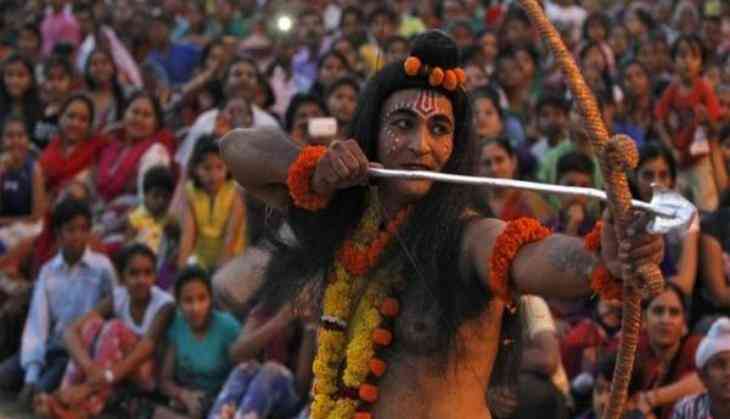 Devotees thronged marquees and community pujas across West Bengal on 30 September to bid farewell to Goddess Durga on "Vijaya Dashami", which is the last day of the festival.
With anticipation of the homecoming of the deity next year, married women decked in the ritualistic red-and-white saris marked the event with the customary "Sindoor Khela" or smearing each other and the idols with red vermillion to prepare Goddess Durga and her four children -- Lakshmi, Saraswati, Ganesha and Kartik -- for their return to their heavenly abode on Mount Kailash.
The West Bengal government had issued a notice prohibiting idol immersion after 6 p.m. on Dashami and on October 1, the day of Muharram.
The Calcutta High Court, however, rejecting the state government's directive permitted the idol immersion to take place on all days till midnight starting from Dussehra.
According to the police, the popular dates of immersion would be on October 2 and 3. On the day of Muharram, the big puja idols are unlikely to be immersed.
The people gathered at their community pujas this morning to offer "pushpanjali" or floral tributes for the Mahanavami puja amid chanting of mantras in the name of the Goddess.
The puja began after the end of Sandhi puja held at the confluence of Mahaashtami and Mahanavami.
As part of the Vijaya Dashami observances, enthusiasts cutting across religious and age barriers indulged in "dhunuchi naach" - dancing to the beat of the 'dhaak' (drums) holding aloft earthen bowls laden with incense and camphor.
West Bengal Chief Minister Mamata Banerjee wished people on the occasion through a Twitter post.
-IANS