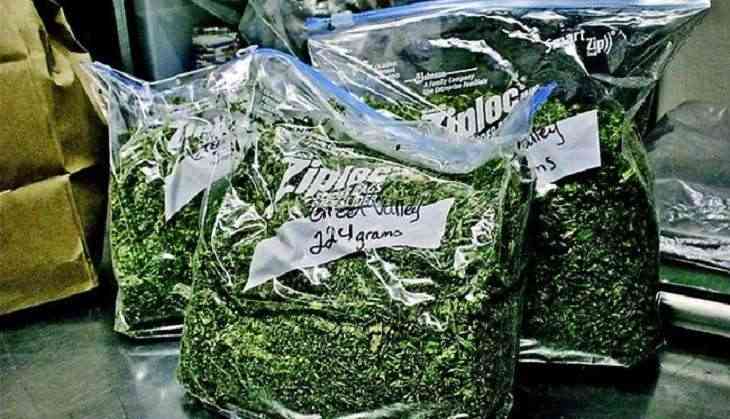 In an anti-narcotic drive the police department in Agartala destroyed large number of bottles of Bangladesh-bound smuggled cough syrup and huge quantities of marijuana, worth Rs 1 crores.
DIG Home Guard UK Majumder said, "1,947kg of ganja (marijuana) and 20,050 bottles of Phensedyl, worth more than 1 crore that was seized earlier by two police stations is being destroyed."
Elaborating on the seizure, he added, "The state government has ordered for drug seizure in the state and it has two committee - state level and high level committee.
The seized drugs are immediately taken to the magistrate and then the samples are sent to FSL and after the report is out, with permission of the court it is the proposal for destruction is sent."
Reportedly, the cost of caught consignment increases up to four times after reaching Bangladesh where it is banned and used as a substitute for liquor.
-ANI