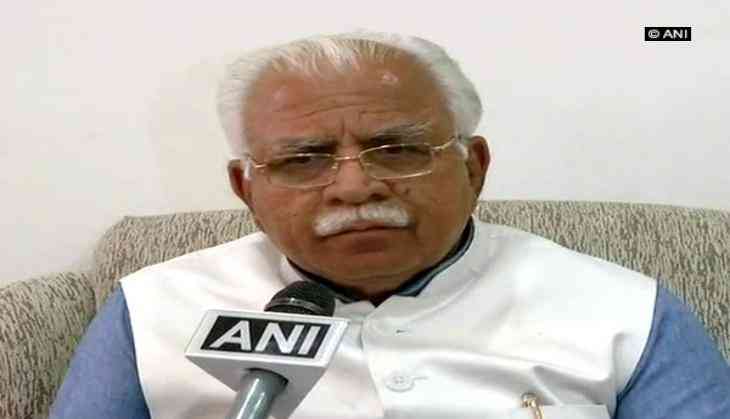 Haryana CM Manohar Lal Khattar (ANI)
Haryana Chief Minister Manohar Lal Khattar on Wednesday urged the opposition parties not to politicise the recent rape cases in Haryana.
"The incidents that took place over the last few days are condemnable. We will take strict actions in these cases. We have directed the police to investigate the matter as soon as possible. We have changed Jhansa village's SHO and three high level officers. I appeal all the opposition parties not to do politics on such cases," Khattar told ANI.
The chief minister also said that his government runs centralised police control rooms, so that women can reach out to police in emergency situations.
"We started 'Dial 100 Project', will also begin '1090 Project' so women in danger can immediately contact police. We will look into matters, take help of counseling or legal action as the need be. We've set up special courts for speedy trials of such cases," he added.
Earlier on Wednesday, former Chief Minister of Haryana">Haryana, Bhupinder Singh Hooda, had said that 'lawlessness' and lack of 'leadership' are the foremost reasons for the spike in crime in the state.
Haryana has witnessed four brutal rape cases in January so far.
-ANI