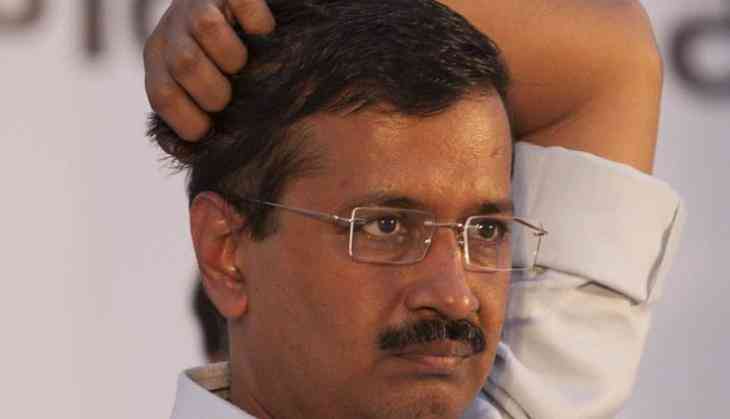 Aam Admi Party convenor Arvind Kejriwal Thursday played down the dissidence led by the party MLA Sukhpal Khaira in its Punjab unit, terming it as the "party's internal matter".
The AAP's MLA from Bholath, Khaira is leading a group of eight dissident legislators who revolted against the party after he was removed from the post of the leader of opposition in Punjab assembly in July.
As I have said it is the party's internal matter. Whatever action needs to be taken will be taken at the appropriate time by the party, said Delhi Chief Minister Kejriwal, when asked about the festering feud in the party and the action to be taken against Khaira.
"The AAP is like a family and in every family, there could be some differences. Whatever internal differences we have within Punjab unit, will be sorted out, said Kejriwal.
On repeated queries by reporters on feud, Kejriwal retorted, "My politics is not Sukhpal Khaira."
"My politics is towards the people of this country. My politics is for a corruption-free India. My politics is for providing good education, setting up hospitals, he said.
The AAP's discussion with the Khaira-led group of MLAs have not shown any positive result as yet with the dissident MLAs demanding removal of the new office bearers in the party's state unit.
On being told that Khaira has been regularly challenging his leadership, Kejriwal said, "Let him do so. How does it matter?
Asked about the MLA's reported statement in media that he did not want to take name of the Delhi CM, Kejriwal said, "I also want that he should not take my name.
Khaira group has also been demanding that the unity talks should be based on resolutions including one on autonomy of party's Punjab unit, adopted by the rebels during volunteers' convention in Bathinda in August.
-PTI