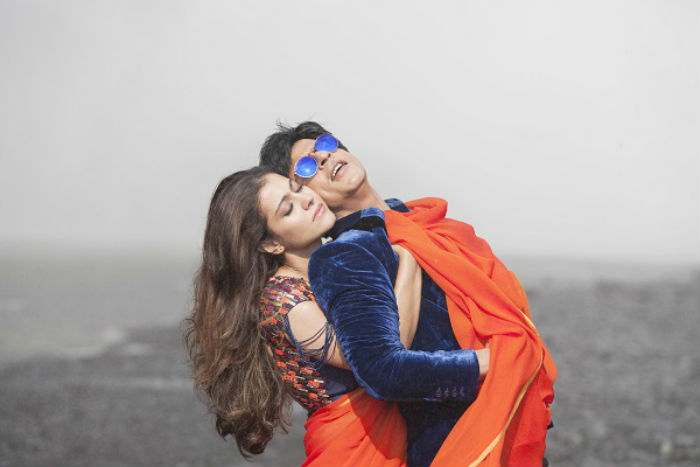 Shah Rukh and Kajol starrer Dilwale opened to audiences on 18 December.
The film\'s collections at the box office were hit due to protests against Shah Rukh\'s remarks on \'intolerance\'.
Shah Rukh addressed a media conference in Kolkata on Tuesday, saying his remarks had been misconstrued and he didn\'t wish to clarify.
Bollywood actor Shah Rukh Khan has spoken on the intolerance debate again - but this time on protests over Dilwale.
"A lot of the things I say are misconstrued perhaps, misrepresented, perhaps misinterpreted sometimes. And I am not someone who can sit here and say... this amazing amount of love from my countrymen and women... I have any issue with it in terms of tolerance and intolerance. So I don't," he said.
In November, Khan commented on an issue being made out of people's meat-eating habits and also supported the controversial act of award wapsi by imminent scholars and artistes. His statements drew a lot of flak. Outfits like the Bajrang Dal took out protests and stopped the screening of Dilwale in Araria and Patna districts in Bihar. There were also protests in Jabalpur, Varanasi, Ghaziabad and some places in Rajasthan.
Also read: There's extreme intolerance in India, would return award as symbolic gesture, says Shah Rukh Khan
As a result, the film's performance at the box office has been affected.
"At some point of time, I do regret people could not understand what I said. It was not represented properly. If anybody feels bad about it, I regret it completely," said Shah Rukh Khan at a press conference in Kolkata, adding that he merely spoke his mind and did not think he needed to apologise for anything.
"I have not said anything for which I should apologise. I am not in a stage or age that I need to clarify. People know me. Perhaps they did not understand what I said."
Also read: Dilwale movie review: A Heartless, Soulless Vanity Vehicle
The 50-year-old actor also spoke about being saddened by the the messages he had been getting on social media and that his film screenings had been either prevented or interrupted. He urged people to go watch the film and enjoy it regardless. He said:
"I just want to wish that all the people who wish to see the film on their own, please go out and see it. Don't get misled by people who perhaps misconstrued what I am saying, so I regret that this has happened. I feel extremely sad."