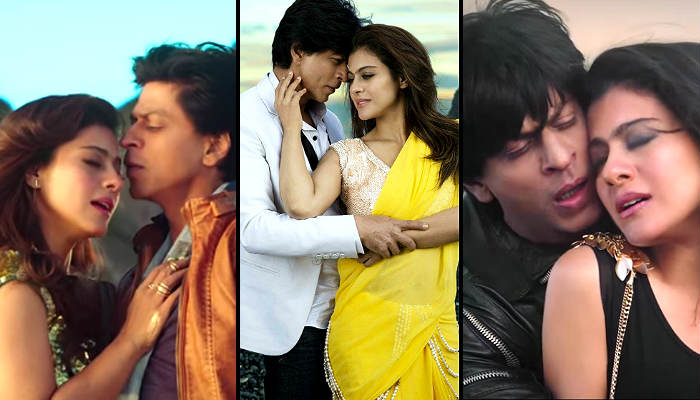 Rating: 1 star (out of 5)
Rohit Shetty\'s 11th film as director, second with Shahrukh Khan
SRK-Kajol return for their 7th film together
Easily their most forgettable outing; one of the worst of 2015
To paraphrase the iconic Andy Williams song:
Where do I begin / To tell the story / Of how color-graded a love can be / The dated love story / That is older than the leads / The simple truth about the pain they bring to me / Where do I start
Dilwale is an awful movie. This should not come as a surprise. When Varun Dhawan spoke on a radio show, he mentioned Badlapur at least 10 times. When asked about Dilwale, he used the term 'entertainer' 10 more times. He seemed mildly aware of the irony that he began the year with perhaps the most entertaining mainstream Hindi film of 2015, and ends it with the coldest turkey since Thanksgiving in Antarctica.
See? My jokes land with a greater frequency than the ones in this tired, self-referential, mileage-milking, loud, predictable and uninspired entertainer.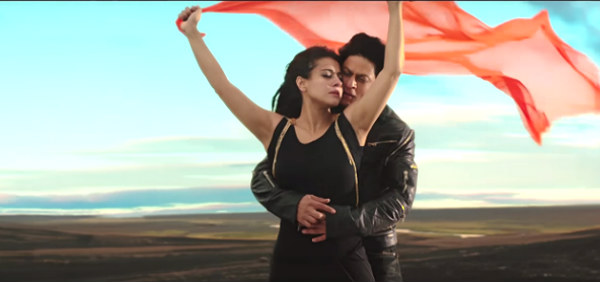 Plot
The story is quite futile, but here goes. Shahrukh Khan's name is Kali. Once you get over this, it turns out that he is the badass son of a gangster (Vinod Khanna) in Bulgaria. Once you get over this, it turns out that the girl (Kajol) he falls for is the daughter of a rival gangster (Kabir Bedi doing a House of Wax).
Also read: #SRKat50 and going strong. Unlike yesteryear stars
The first time they meet, a sidewalk violinist is playing the DDLJ theme. Their first date is a straight lift from the one-minute Ted Mosby date in How I Met Your Mother. All hell breaks loose, and 15 years later, Khan is leading a quiet life in Goa with a beard, a slow-mo button, and his younger brother (Varun Dhawan), who falls for a daft girl (Kriti Sanon) whose sister turns out to be - that's right.
Accessories
There's an idiotic don (Boman Irani; needs an intervention), sidekicks (Pankaj Tripathi, we need to talk), Johnny Lever, Sanjay Mishra, impromptu rainfall, dream sequences in Iceland, and a background score occasionally lifted from Hans Zimmer's Man Of Steel soundtrack. A chimp is then given a bottle of rum and let loose in the film's colour-coding suite.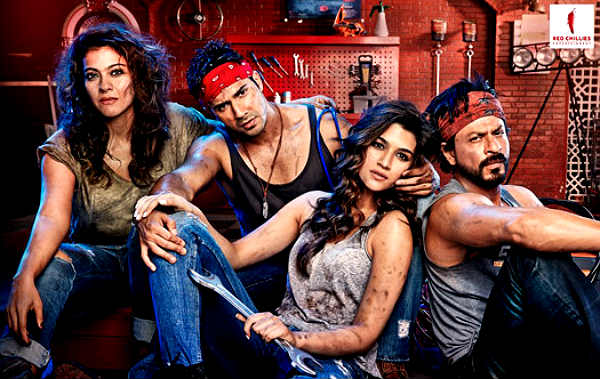 I feel a certain amount of rage towards director Rohit Shetty. It's not only because he hasn't told a sincere story in his career. It's not because his idea of comedy involves adults conversing with the intelligence of a Sajid-Farhad script ("He is fast, don't be furious").
It's not because the cars he uses in his films are more agile, vivid and expressive than his actors. It's not because his Goa is an extension of the Josh set with old uncles in Hawaiian shirts, ubiquitous churches seen through hospital windows, fancy vehicles colour coordinated with characters' outfits, where everyone owns a damn shack, is either a drug smuggler or car modifier (not mechanic, okay?)
It's simply because he has destroyed my childhood. Like many, I grew up a Shahrukh fan. It took me a whole year to get over Chennai Express. It broke my heart to see an ageing, intelligent superstar resort to slapstick buffoonery, throbbing veins and silly voices.
But Dilwale completely annihilates my memories of the screen couple. Khan acts like he is imitating himself. He spends so long with glycerin in his eyes that he has forgotten how to cry convincingly. When he is angry, he does a batman-meets-RamJaane voice. When he is happy, he flashes his dimples. Kajol herself cultivates the emotional heft of a fiat, while Varun Dhawan is too stilted to be funny. Arijit Singh's Janam Janam is the only positive, but is repeated relentlessly as the film's go-to theme for amorous SRK-Kajol glances.
Conclusion
There is not one timeless moment. Not one I can remember with fondness and say, "That scene in their seventh film together!" But this isn't that love story. It isn't even a story. Take away their history, and it's a sad, sorry vanity vehicle parading two charming 40-somethings on their farewell tour.