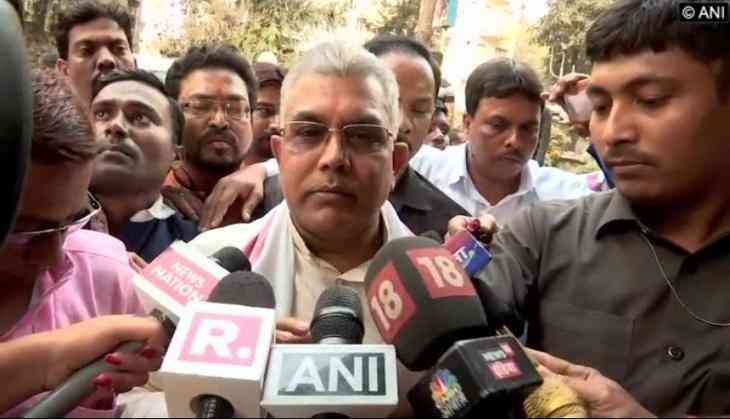 Jalpaiguri police on Thursday registered a suo-motu case against West Bengal Bharatiya Janata Party (BJP) chief Dilip Ghosh for allegedly threatening the Trinamool Congress (TMC) workers.
Ghosh threatened "encounters" against TMC leaders and workers during a protest in Jalpaiguri on Tuesday.
The protest in Jalpaiguri was part of a state-wide movement led by the BJP to protest against the alleged murder of its workers in Purulia district last month.
On June 19, Ghosh, while addressing a protest rally said, "Every bullet will be made to count. Leaders who indulge in hooliganism in Bengal will soon either be in jail or straight away there will be an encounter," he said.
Ghosh is known for issuing frequent political threats.
(ANI)