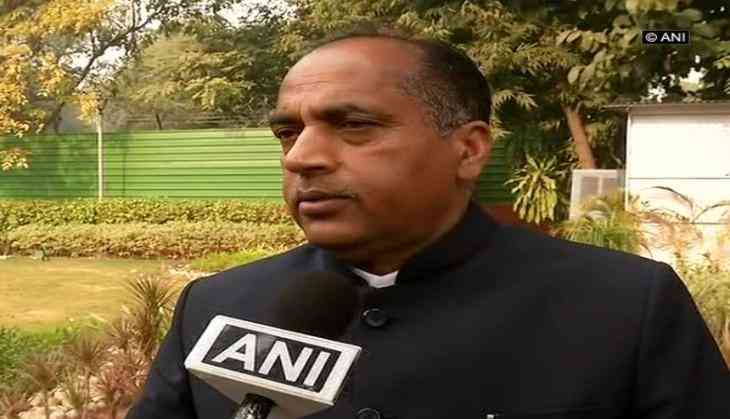 Himachal Pradesh Chief Minister Jairam Thakur said that his government with Centre's assistance has cleared development projects worth Rs. 4,378 crores in a record time of five months.
Thakur added that projects nearly Rs. 4,751 crores on rainwater harvesting schemes and water scheme projects over Rs. 700 crores are being finalised and would be cleared soon.
Addressing media, he said that the three projects - tourism, irrigation and public health and horticulture fields projects were cleared timely.
The Chief Minister also thanked Centre for approving a development project on tourism infrastructure worth Rs. 1,892 crores.
Thakur further said that a project on supplying of drinking water worth Rs. 798 crores has also been cleared and the same will be implemented in rural areas across the state.
He alleged that the previous Congress government was not able to clear even a single project in tourism and others in the last five years.
In response to Virbhadra's remark calling him "inexperienced", Thakur said, "I don't want to say much about Virbhadra Singh ji. I respect him for his seniority. Virbhadra Singh ji has vast political experience but what is the need of reiterating about it in public. Buts it's for sure that when he doesn't have anything much to say he starts talking about his experience. Everyone knows that how a state has suffered because of his experience in the past."
Aiming for a greater push in connectivity, Thakur said that the heli-taxi service between Shimla and Chandigarh will now ply thrice a week (Mondays, Wednesdays and Fridays) from July 1.
He further said that the state government would soon start more heli-taxi services in other parts of Himachal Pradesh for boosting tourism.
(ANI)