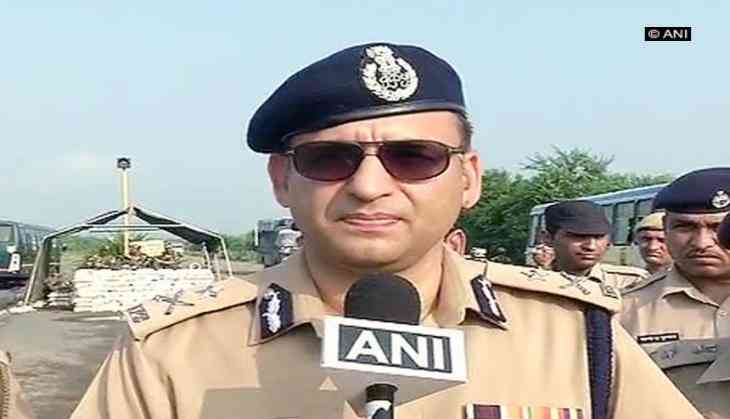 Ahead of the court proceedings against rape convict Dera Sacha Sauda chief Gurmeet Ram Rahim 28 August, Inspector General (I.G.) of Police, Rohtak Range Navdeep Singh Virk said that few weapons have been recovered from Bahalgarh's Dera Ashram in the Sonepat district, and that a search operation is still underway.
"Objectionable items like batons almost 100 in number have been found," the I.G. told reporters.
Virk informed that weapons had been hidden in the fields near the Dera. The people connected with it have been arrested, and are being interrogated.
He also said that the number of people arrested in the ongoing operation is not known yet.
"Right now, I don't have the right figures, but things have been recovered," Virk said before signing off.
The past few days in Panchkula, Sirsa and the neighbouring areas have witnessed a volatile situation, after the Dera Chief Ram Rahim was convicted of rape charges.
The court proceedings against the rape convict are scheduled to take place around 2:30 p.m. on 28 August.
Earlier, Haryana Director General of Police (DGP) B.S. Sandhu had revealed that 52 cases were registered so far and 926 arrests were made.
Following the instances of violence, arrangements were made for the sitting of a CBI Court in Sunaria District Jail for the pronouncement of quantum of sentence against Ram Rahim.
-ANI