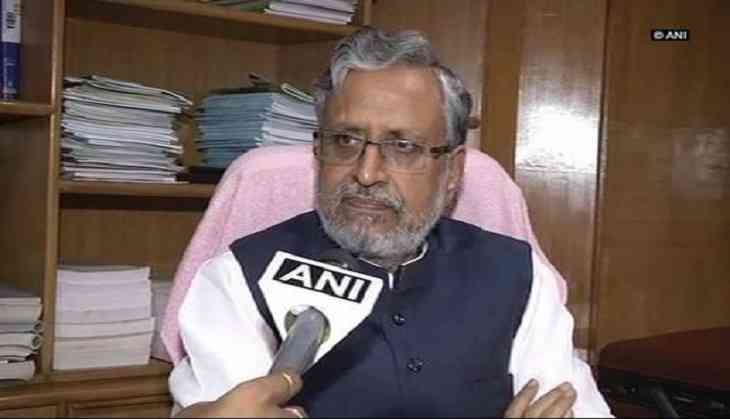 Sushil Modi on 31 July took charge as Bihar Deputy Chief Minister and vowed for corruption free state.
"Development and fight against corruption is our main priority. We will also continue our fight against corruption. No one will be spared whether it, be a politician, public servant, tainted leaders or holders of benami properties. Improving the law and orders in the state is also our priority," he told ANI.
He further said that his new government will take Bihar towards development with the same pace with which it was progressing in 7.5 years of NDA rule.
Sushil Modi was sworn in as the Deputy of Bihar on 27 July, a day after Bihar Chief Minister Nitish Kumar was ended the 'mahagathbandhan' and came back to the National Democratic Alliance (NDA) fold, with taking the oath for the sixth time.
Nitish Kumar won the floor test in the Bihar Legislative Assembly with 131 votes in favour and 108 against.
Nitish, on 26 July, resigned as Bihar Chief Minister citing political differences with former ally, Lalu Prasad Yadav led Rashtriya Janata Dal (RJD), over corruption charges against the RJD supremo's son Tejashwi Yadav.
-ANI