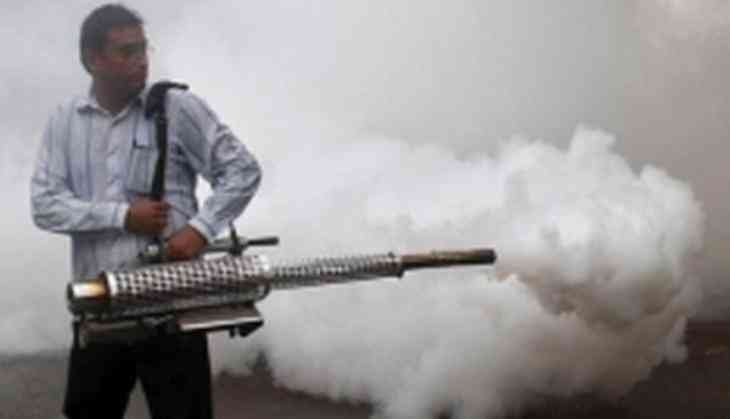 The Delhi High Court on 2 June rebuked all the sections of Municipal Corporation of Delhi (MCDs) keeping in view the growing menace of vector-borne diseases especially dengue and chikungunya.
The High Court criticised the MCDs for being apathetic towards the problems of people.
The court questioned them over their zero preparation leading to clogging of drains everywhere just by light showers in the national capital.
The Court further said the duty of the MCD is not only to collect taxes from people but also to provide them facilities.
Reprimanding the Delhi Government over the unaddressed problem of garbage lying unattended in the city leading to vector-borne diseases, the Delhi High Court on 1 June warned the former of facing a contempt notice in the matter.
The court also rapped three Municipal Corporation of Delhi (MCDs) bodies over the same issue.
The High Court expressed its displeasure over the prevalent situation saying, "You (Delhi Government) have mentioned in your affidavit that you have cleaned all the areas in Delhi, however, the media reports show that the garbage is not collected even in four days."
"Keeping in view of your false affidavit, should we issue contempt of court notice against you?" the court further said.
Earlier on 16 May, the High Court had pulled up the Centre, the Delhi Government and the civic agencies for failing to take appropriate steps in regard to combating the spread of vector-borne diseases.
Taking a dig at all the three authorities, the court said that mosquitoes don't wait for meetings, and asked the Municipal Corporation of Delhi (MCD) to conduct mapping of vulnerable areas where dengue and chikungunya cases have occurred.
Earlier this month, Delhi Chief Minister Arvind Kejriwal issued directions for a comprehensive plan to make the national capital mosquito free.
As per a status report of South Delhi Municipal Corporation, 80 cases of chikungunya and 30 cases of dengue have already been reported in Delhi in just four months, since 1 January this year, even though the season for vector-borne diseases in Delhi is between July and December.
In 2016, Delhi saw its first ever chikungunya outbreak that affected 9,661 people. In 2015, 16,000 dengue cases were reported and 60 people lost their lives to the disease.
-ANI