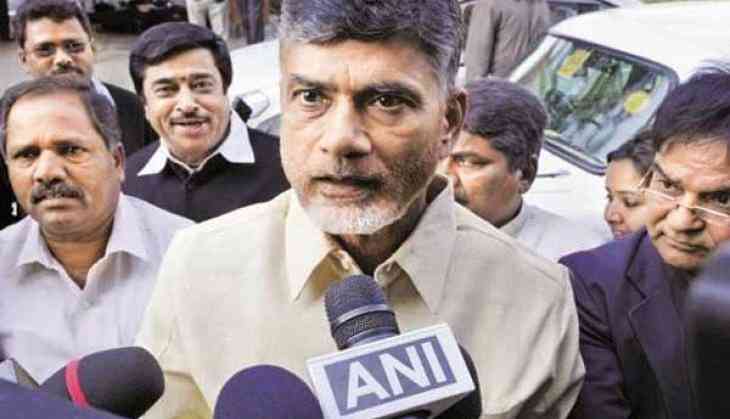 Terming demonetisation a disaster, Andhra Pradesh Chief Minister N. Chandrababu Naidu demanded the abolition of Rs. 2000 currency note.
Addressing a party workshop on Wednesday, Naidu said that he had suggested that making digital currency is much cost effective than physical currency but the government could not properly implement it.
He also shared the update of capital city Amaravati's development and also blamed the Central Government for not giving funds and creating hurdles.
"Construction of capital city Amaravati is going on at a fast pace. High court buildings will be ready by the end of this December. Amaravati bonds received an overwhelming response. The central government is not giving the money. When we try to generate funds on our own, they are making unnecessary allegations. The Central Government is not cooperating by not giving us the special status or the funds. In the last parliament session, our MPs fought well. We are fighting with the centre. The Centre is trying to create hurdles at every step. But we will not yield," he stated.
Detailing about the key development initiatives of his government, Naidu said, "We introduced many projects. We built 10 lakh farm ponds. We started interlinking of Godavari and Krishna rivers. With Pattiseema project, Godavari water is supplementing the needs of farmers in Krishna river region. We are working on the Polavaram project. It is the lifeline of Andhra Pradesh and works are going on a fast pace. However, the centre is not cooperating properly. 10 irrigation projects are complete, 10-16 projects are under the pipeline. This time, despite less rainfall we could manage with tanks completely filled. Our focus is on developing agriculture, horticulture and aquaculture."
He also announced to launch an unemployment scheme on October 2.
Naidu urged party leaders and workers to keep the welfare of all communities in mind and said that it is everyone's responsibility to assure all communities feel comfortable in his rule.
(ANI)