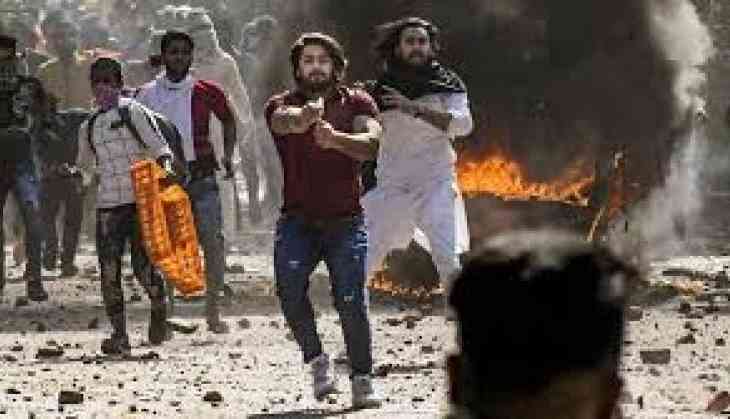 The man who was witnessed aiming a country made pistol at an unarmed policeman in the national capital last Monday during the violence that rattled northeast Delhi has been taken into custody in Uttar Pradesh.
In last week's unprecedented violence in multiple locations in northeast Delhi over the citizenship law or CAA, 48 prople were left dead and hundreds injured.
In a horrifying video from Jaffrabad are, the man in red shirt, holding a gun, was seen confronting an unarmed Delhi Police constable, intimidating him and forcing him to back away before firing eight rounds into the air.
The gunman, who was apprehended from Uttar Pradesh's Shamli district, has been identified as Shahrukh, a 33-year-old resident of Delhi's Seelampur. He has no previous criminal records but his father is out on bail on drug trafficking charges.
In a video of the stand-off, Police constable Deepak Dahiya—who seems to be donning a riot gear is standing in the middle of the road as Shahrukh and few other goons approach him.
The video displays the cop standing tall and seemingly undaunted as Shahrukh saunters up, brandishing the gun—he fires once in the air.
He then pointed the gun at the police, who retreats, holding his hands away from his body to show his is unarmed. The gunman then walks upto him and pushes him away before firing a second shot.
Also Read: Mamata Banerjee hits out at BJP, dubs Delhi violence as 'planned genocide'
Also Read: ISIS provokes Indian Muslims by showing Delhi violence poster; asks to join jihad