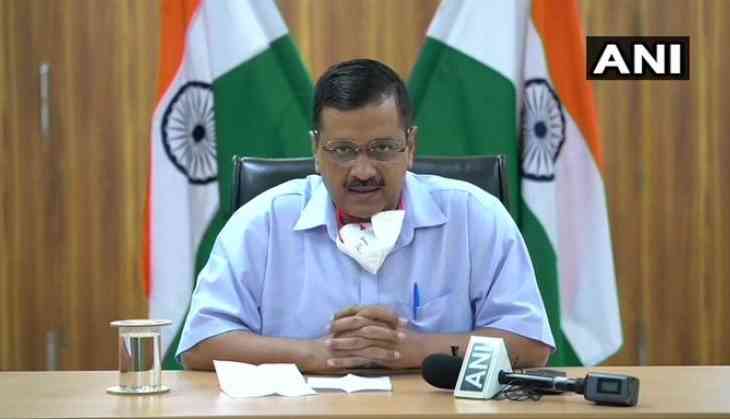 Delhi Chief Minister Arvind Kejriwal
Delhi Chief Minister Arvind Kejriwal today said that all shops, including barber and salons, will reopen in the national capital as the country entered into 'Unlock 1.0', a bit-by-bit easing of the Covid-19 induced lockdown. However, the borders of Delhi will be cordoned off for a week and only those who have passes will be allowed to enter.
The Delhi CM solicited response from citizens on whether to open the border of the national capital, which is battling a surge in Covid-19 cases. "The moment we open the borders, people from across the country will come to Delhi for treatment," he said.
As maintained by Arvind Kejriwal, Delhi had 9,500 beds for coronavirus patients. "I can guarantee, as your Chief Minister, there will be a bed if you or someone in your family is infected," said Mr Kejriwal.
"Delhi hospitals should be reserved for people of Delhi. At the same time, Delhi belongs to the country, how can it refuse to treat anyone?"
The natonal capital has the third highest number of coronavirus cases in the country, which is about 20,000. there have been more than 470 deaths in the city.
One proposal, he said, was to keep borders off the latch during the crisis. "I want your guidance, what should we do," Mr Kejriwal said, asking for feedback by Friday.
The governmnt stretched out the lockdown till 30th June but put out a phased reopening plan. To start with, restaurants, hotels, malls and places of worship will reopen on 8th July. A call will be taken on restarting international flights, educational institutes and movie theater in following weeks, said the Home Ministry.
Here's what opens and what stays shut in Delhi:
* All barber shops and salons will be opened in Delhi but spas will remain closed.
* All markets can open without any odd-even rule.
* The 9 pm to 5 am curfew announced in the central guidelines will be enforced in Delhi.
* Two-wheelers will be allowed with pillion riders.
* Industries can also reopen without staggered shifts.
* Cinemas, schools and colleges to remain closed.
Also Read: Violence against doctors, nurses and sanitation workers not acceptable: Prime Minister Narendra Modi