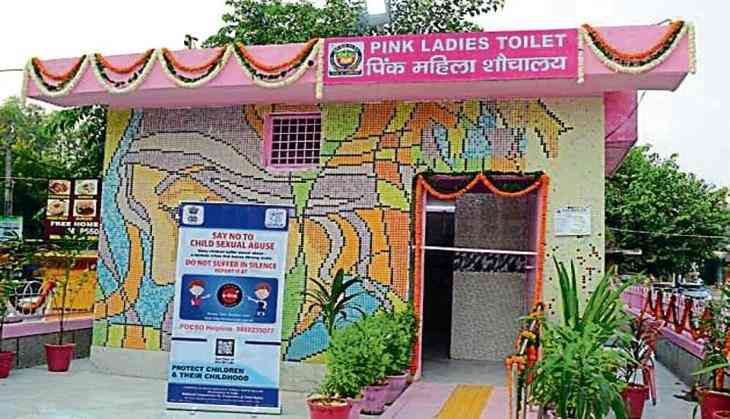 South Municipal Corporation of Delhi has given women a big gift by inaugurating Delhi's first Pink Toilet for women in Vikaspuri so that they can get access to hygienic washrooms in busy markets.
Delhi's first Pink Toilet was inaugurated by Mayor of South Delhi Kamaljit Sahrawat. Leaders like Sadan Shikha Rai was also present on the occasion.
While talking about the initiative the SDMC Mayor Kamaljeet Sahrawat said, "The market adjoining PVR Vikaspuri is a major shopping centre where a large number of women come every day to buy items of day-to-day requirement. But they always face problems in accessing hygienic toilets with facilities for sanitary napkins and their safe disposal,"
As per the rules of the Pink toilet, special facilities that are not available anywhere else will be provided to women in Pink Toilet. Cleanliness in Pink Toilet will be given special care. The sanitary pad machine is also been installed in the toilet. Apart from this, a breastfeeding area has also been provided.
"The pink toilet was much needed at this place but it important that the users should keep the facility clean for the next user," the Mayor further said.
South MCD had already been offering free toilets for women in the hotels and restaurants that come under this area. Other than this, all petrol pumps in South Delhi have also been instructed that if a woman wants to use the toilet. then she should not be stopped.