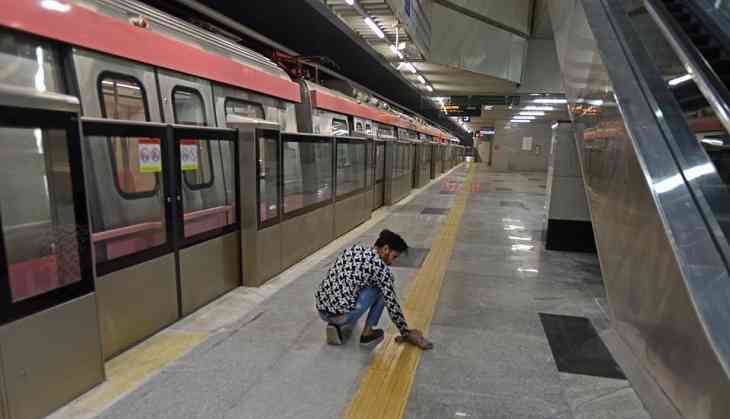 Waiting for Pink Line Metro? Then, here is a good news for you that Delhi Metro to start the Pink Metro line from tomorrow i.e. 14 March 2018.
The new line will connect the north and south campuses of the Delhi University for the first time. As soon as the pink line gets started Delhiites can travel from one station to another about 40 minutes, officials said. The new metro line is about 20 km-long stretch metro line.
The Majlis Park-Durgabai Deshmukh South Campus section will go to get the Pink line and it will be proved to be a boon for the travellers. Especially for the North Campus students who have to go to their college either by road from the North Campus or by the Airport metro line till Dhaula Kuan and again commute on road will definitely feel relax after this new metro line.
However, the North Campus of Delhi University already has a metro station called Vishwavidyalaya, which comes on the Yellow line that connects Samaypur Badli to Huda City Centre in Gurgaon.
According to the DMRC senior official said that the DU's two campuses going to be connected for the first time through a Delhi Metro network. It will help the commuters to save their time, but, it will definitely prove to be benefitted especially for the Delhi campuses students who earlier had to travel a long distance mostly by road.
Azadpur Station (with Yellow Line) is one of the three interchange stations on the Pink Line stretch that opens on March 14, the other two being, Netaji Subhash Place (with Red Line) and Rajouri Garden (Blue Line).
Also read: Mohammed Shami row: Cricketer ready to talk with wife Hasin Jahan to solve the matter for family and daughter
-With PTI inputs