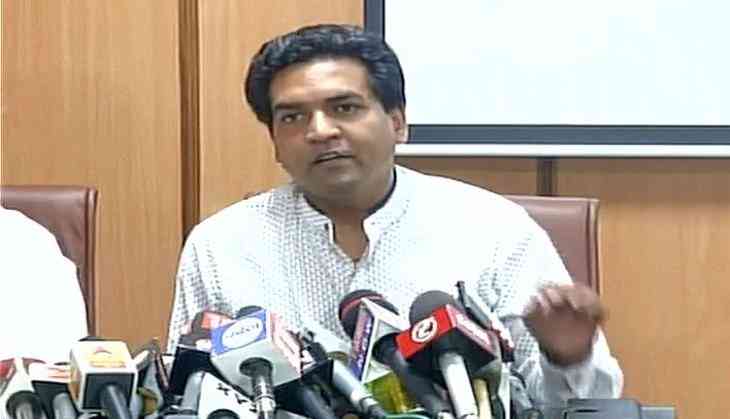 The Delhi High Court on Monday allowed suspended Aam Aadmi Party (AAP) leader Kapil Mishra to file a petition against Delhi Chief Minister Arvind Kejriwal over poor attendance in Assembly.
Mishra alleged that Kejriwal has less than 10 percent attendance in Assembly.
The High Court is likely to hear the petition tomorrow.
"Delhi High Court should give direction to the Chief Minister that he should be attending Delhi Assembly sessions. It should also give direction to Lieutenant Governor and Speaker of the Assembly to ensure that CM is attending the session," Mishra told ANI.
"Chief Minister's attendance is less than 10 percent in Assembly and he totally missed special sessions for full statehood and sealing. He was there for two hours. It's an insult to votes people of Delhi have given. If he isn't attending assembly his salary should be cut," he added.
This comes after Union Minister Vijay Goel said last week that the doors of the Bharatiya Janata Party (BJP) are open for Mishra.
"Doors are open for anyone who wants to work for the people. Now, it is on Kapil Mishra to decide if he wants to support the BJP or not. I have known him even before he was an AAP leader. Since then, I saw that he was a good man, not afraid to fight for what's right," Goel said after meeting Mishra at his residence as part of the Sampark for Samarthan (Contact for Support) initiative.
(ANI)