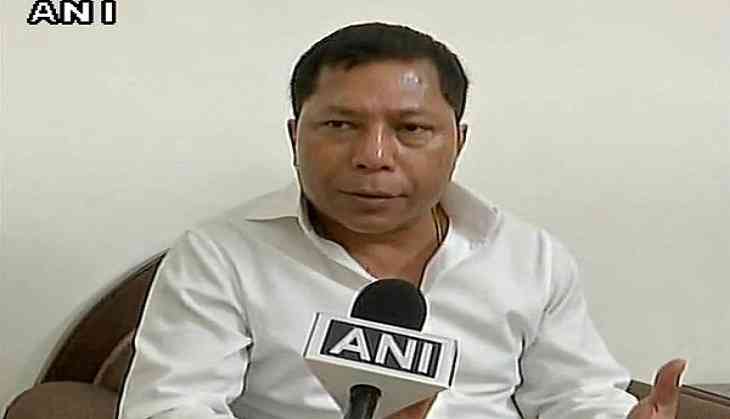 Condemning the recent Delhi Golf Club incident where a Khasi governess was allegedly denied entry, Meghalaya Chief Minister Mukul Sangma on Tuesday said he will write to the Ministry of Home Affairs (MHA) urging to take e cognisance of the incident and direct the Delhi Police to register a Suo Moto case.
"I have talked to Kiren Rijiju and will also send a written letter on the same urging the Ministry of Home Affairs to take cognizance of this particular incident and direct Delhi Police to register a Suo Moto case and investigate the case expeditiously," Sangma told ANI.
He said that such incident cannot be taken lightly as it has its own ramifications on inclusive character of the nation.
"This is an unacceptable, distressful racial behaviour. All these years we have been fighting against this behaviour. The racial behaviours meted out to people coming from different background of north-east," he said.
Meanwhile, expressing disappointment on the incident, Minister of State for Home Affairs Kiren Rijiju said it is a clear case of racial discrimination and added that appropriate action will be taken in the matter.
"This case is a clear case of racial discrimination. One cannot discriminate on the basis of what he wears or what he looks like. This kind of elitist mindset in India is destroying our dream to make a united strong India. These are very unfortunate incidents," Rijiju said.
He further informed that he discussed the issue with the Police commissioner and has asked him to see if there are any lapses on part of the Golf course management, which needs to be corrected.
A governess from Meghalaya was allegedly refused to enter the Delhi Golf Club over her attire.
As per reports, Tailin Lyngdoh, who was wearing a Jainsem, a dress worn by the indigenous Khasi women in her state, was told by club officials that she needed to move out of the complex as she looked a like a "dustbin".
Lyngdoh had gone to the Club on Sunday along with her employer Nivedita Barthakur after they were invited for lunch by a member of the Club.
After few minutes the Club officials asked her to leave the table saying the dress (Jainsem) she was wearing was a "maid's uniform".
-ANI