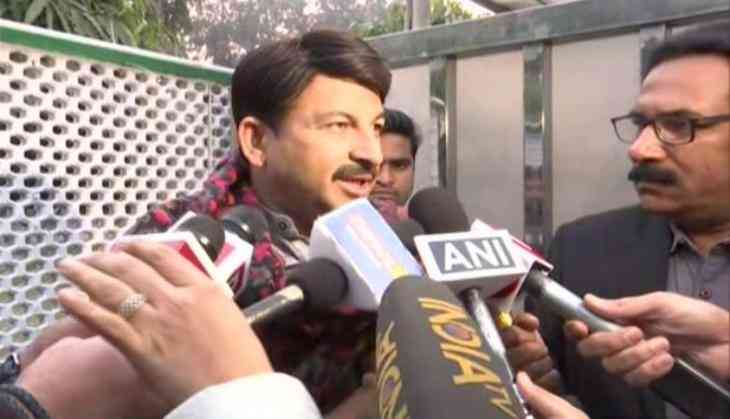 Ahead of the counting of votes of the Delhi Assembly Election, the president of Delhi BJP unit Manoj Tiwari again showed the confidence in winning the poll.
Speaking to news agency ANI, Tiwari said: "I am not nervous. I am confident that it will be a good day for BJP. We are coming to power in Delhi today. Don't be surprised if we win 55 seats."
Similarly, Aam Aadmi Party is also confident of winning the February 8 polls. Senior AAP leader and Delhi Deputy Chief Minister Manish Sisodia told to ANI: "We are confident of a win today because we have worked for people in the last five years."
Sisodia has offered prayers at his residence ahead of counting for assembly elections
Meanwhile, senior BJP leader Vijay Goel has offered prayers at Hanuman Temple in Connaught Place in Delhi.
Several BJP leaders were found to be confident of winning the election. Former Delhi minister and BJP candidate Kapil Mishra on Monday said that the BJP will form govt in Delhi.
Taking to Twitter the BJP leader said: "Tomorrow BJP is forming the government in Delhi. Jai Shri Ram." Mishra tweeted in Hindi.
On Saturday, Delhi BJP chief Manoj Tiwari has dismissed the polls survey and said the exit polls will fail and asked the opposition parties not to blame EVMS.
The counting of votes for 70 seats of the Delhi Assembly will begin today at 8 am.
As per the Delhi's Chief Electoral Officer (CEO) Ranbir Singh, the counting of votes will take place at 21 centers. There will be a dedicated hall for every assembly constituency.
A tight security net has been put in place to ensure the counting of votes takes place in a peaceful manner. Over 670 candidates are in the fray for 70 seats at stake in the country's capital.
As much as 62.59 percent voter turnout was recorded in Delhi on February 8, when the elections were held in a single-phase in Delhi.
Also Read: Delhi Election Result 2020: Counting of votes to begin at 8am