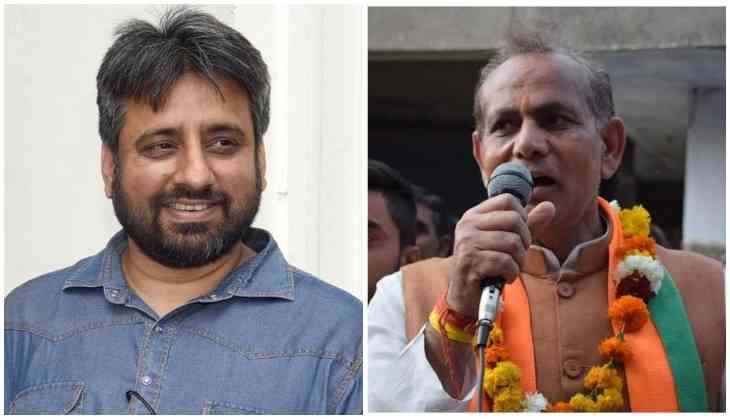 The Bharatiya Janata Party is heading for a massive defeat in Okhla constituency which includes Shaheen Bagh area, the focal of anti-CAA protests in Delhi.
BJP's Brahm Singh was trailing by over 20,000 votes against the Aam Aadmi Party candidate and sitting MLA Amanatullah Khan, after nine rounds of counting. Khan had won this seat in 2015 Assembly elections with over 64,000 votes.
As per the latest trends, Amanatullah Khan has bagged 44,384 EVM votes against Singh's 7,414 votes (As per 2:15 PM record).
Moreover, Congress candidate Parvez Hashmi was far behind.
Meanwhile, Khan has dedicated his victory to the people of Delhi. Speaking to reporters Khan said, Delhi's people have sent an electric shock to BJP and Home Minister Amit Shah. Work has won and hatred has lost. It is not me but the people who have broken records.
The early trends for the 70 assembly seat in Delhi hinted that the Kejriwal led party is all set to come to power again in the national capital.
As per the EC's latest date, the AAP is leading on 58 seats while the BJP is having an edge on 12 seats.
Interestingly, the Congress is yet to register its lead on any seat.
The counting of votes for the Delhi Assembly Election began amid tight security at 8 am today. The poll for the 70 seats was held on February 8.
Also Read: Delhi Election Results: BJP's sixth state election defeat in 2 years