Delhi Election Results: BJP's sixth state election defeat in 2 years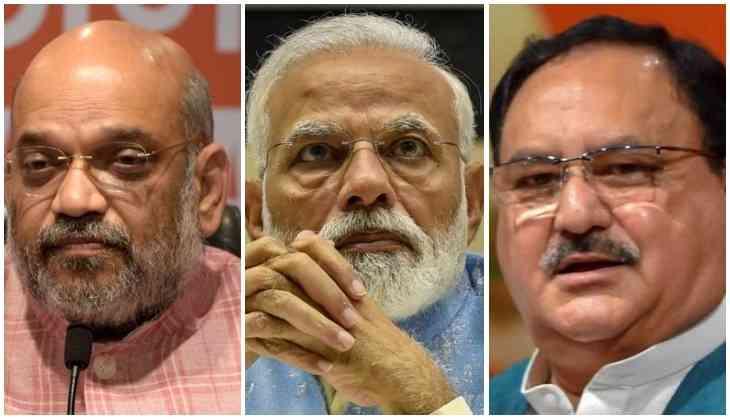 With its looming defeat in Delhi, the BJP-led NDA has now lost six states in the last two years. Including Delhi, there are now non-BJP governments in 12 states. The BJP led NDA now has governments in 16 states that account for 42 percent of the nation's population.
Delhi BJP unit chief Manoj Tiwari had predicted to win 48 seats to ensure the party's return to power in Delhi for over two decades. However, Tiwari's prediction went wrong.
After forming the government in Jharkhand after the December election, the Congress has governments in seven states now. Congress is in power in Jharkhand, Maharashtra, Rajasthan, Madhya Pradesh, Chhattisgarh, Punjab, and Puducherry.
Trinamool Congress rules West Bengal, CPM-led coalition in Kerala, YSR Congress in Andhra Pradesh, BJD in Odisha and TRS in Telangana.
In Delhi, Arvind Kejriwal led Aam Aadmi Party will be in power for the third time in a row, after the announcement of the 2020 Assembly election.
The NDA was in a better position in December 2017 when the BJP and its allies ruled 19 states.
A year later, the BJP lost Madhya Pradesh, Rajasthan, and Chhattisgarh.
Meanwhile, AAP is leading on around 58 seats in Delhi, while BJP is leading on 12 seats.
The counting of votes for 70 seats of the Delhi Assembly began amid tight security at 8 am today.
Delhi went to polls in a single-phase on February 8. The Delhi Assembly Election results 2020 will be announced today to determine the fate of the Arvind Kejriwal-led AAP government.
AAP, BJP, and Congress are the main political parties in the fray. The primary fight is between the ruling AAP and the BJP which is seeking to make reentry into the state politics in the national capital after over 20 years.
Also Read: Delhi Election Results: Delhi Congress chief Subhash Chopra hoping for 'good number of seats'