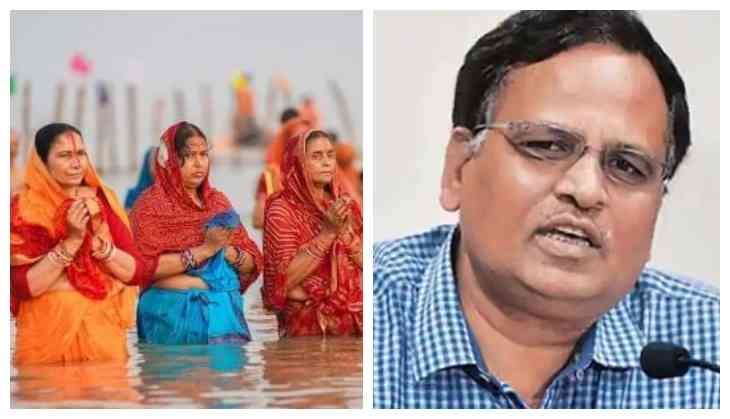 Delhi government has ruled out possibilities of fresh lockdown in Delhi but suggested that local restriction could be placed in busy areas to keep a check on the spread of Coronavirus in Delhi.
The Fresh Coronavirus measures in Delhi have been necessitated as large gatherings during Chhath Pooja in Delhi could trigger the number of Covid19 cases in Delhi.
Delhi Deputy CM states: "Delhi govt has no intentions of imposing a lockdown. We believe lockdown is not a solution in the fight against #COVID19. The solution is -better hospital management and better medical systems. Delhi govt has managed the medical system well & will do it in future too."
Also read: Delhi markets emerging as COVID hotspots may shut soon, have sent a proposal to Centre: Kejriwal
Delhi government has already banned gathering of people at ghats in the national capital for Chhath celebrations.
Responding to reporters questions on the possibility of fresh lockdown, Delhi Health Minister Satyendra Jain said: "There'll be no lockdown but there can be local restrictions at some busy places. Maximum tests are being conducted which we'll further increase. The virus can easily spread due to large gatherings during Chhath Pooja hence the restrictions."
Also read: Delhi Health Minister says spike in COVID-19 numbers as 25-30 pc outsiders among those tested
- With ANI inputs -