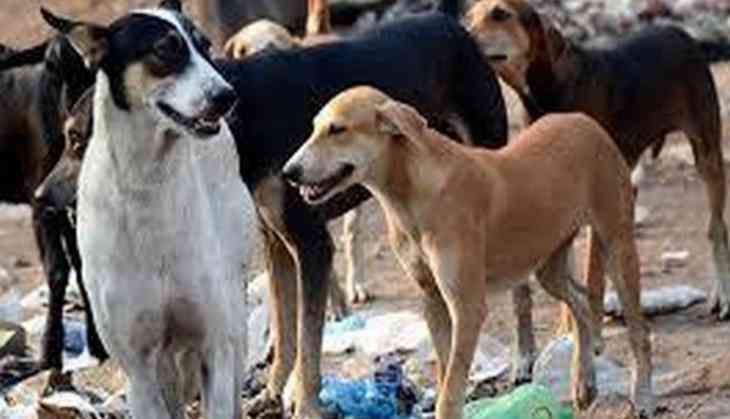 Street dog bites woman in north Delhi
A shocking incident came to light when a resident of Mukundpur filed a complaint against a resident who beat the dog to death for biting his wife. The incident took place in PS Bhalswa area in North Delhi on Thursday night.
The man identified as Raj Kumar was booked under Prevention of Cruelty to Animals Act after a local resident captured the heinous act committed by him and reported the incident in PS Bhalswa Dairy police station.
As per the Hindustan Times report, at first the street dog attacked Kumar's pet dog and when her wife prompted to protect her pet, the street dog bit her. The women then returned home and complained to her husband who then on hearing this left with a stick and beat the dog to death.
In the video, one can see Kumar mercilessly thrashing the dog with a stick even as another dog tried to approach multiple times. Meanwhile, the local residents also alleged that they tried to save the dog, but the man didn't listen to them.
"We have registered a case at Bhalswa Dairy police station and arrested the man," Gaurav Sharma, deputy commissioner of police (outer-north), said and have arrested the Kumar.
Also Read- Bihar: Shocking! BJP supporter goes crazy over party's lanslide victory; carves PM Modi's name on his chest