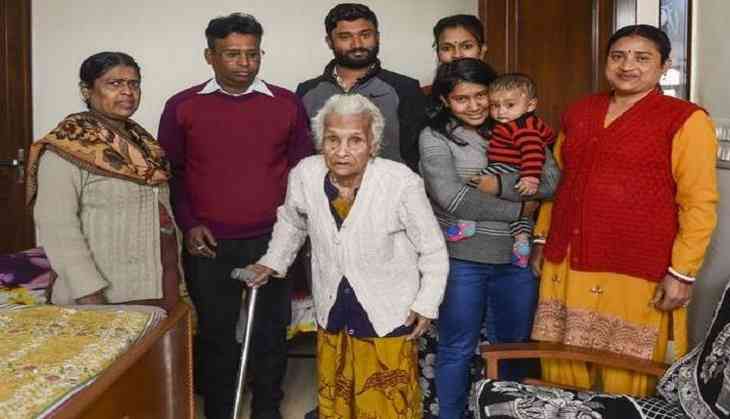 110-year old Kalitara Mandal (PTI)
Over 1.4 crore voters in Delhi will cast their vote today at 8 am. Out of the total voter, 132 centenarian voters- 68 men and 64 women-will votes and will be treated like VIPs on polling day, officials said.
111-year-old, Kalitara Mandal is the oldest voter of the national capital is eligible to exercise their franchise.
The oldest woman is quite excited to get her wrinkled finger inked on February 8. However, she has lost all her teeth.
She was born in undivided India in 1908, Mandal has seen the subcontinent go through tumultuous phases many times, including two partitions. She also lived "twice as a refugee" in India along with her family before finding a home in the national capital.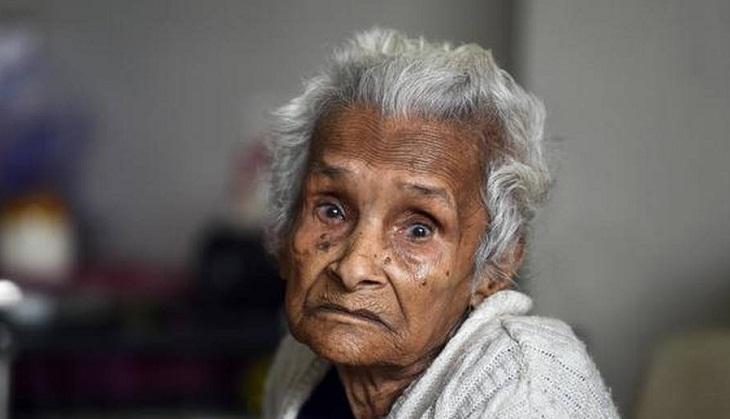 Mandal recalled the time when ballot boxes were used to vote, reports PTI.
In an interview with PTI, Mandal said, "Yes, I remember, they (polling officials) would take my thumb impression and then the ballot paper would be folded and put into boxes. I have voted with big machines (EVMs) too." She also recalled the time when ballot boxes were used to vote.
"Voting is important and my message to each and every citizen is to go out and vote," Madal said.
Mandal has also given some important message to Delhiites, "Go out and vote. Democracy thrives on people and people must participate as each vote counts."
The voting for 70 seats of Delhi Assembly Polls will be held on February 8 while the counting of votes will be conducted on February 11. Over 1.4 crore eligible voters have been identified by the Election Commission, who will decide the fate of over 650 candidates on Saturday.
-With agencies inputs
Also Read: Delhi Assembly Elections 2020: Over 1.4 crore Delhiites voters to choose 70 MLAs today; voting to begin at 8 am