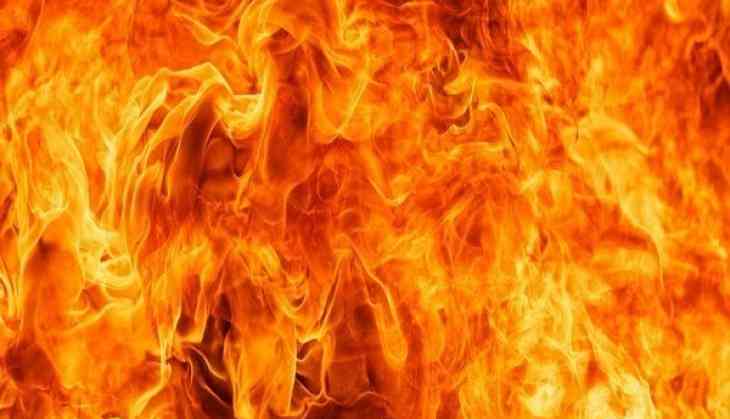 At least two workers died after a fire broke out at a garment factory in North East Delhi's Kailash Nagar area on Sunday night.
The three-storey building consisted of a godown on the ground floor. The tailoring work used to be done on the first and second floors respectively.
The fire destroyed all garment materials stored in the factory.
Eyewitnesses said that the fire brigade arrived late to douse the flames, that resulted in casualties.
A short-circuit is likely to be the cause of the blaze.
An investigation is underway.
(ANI)