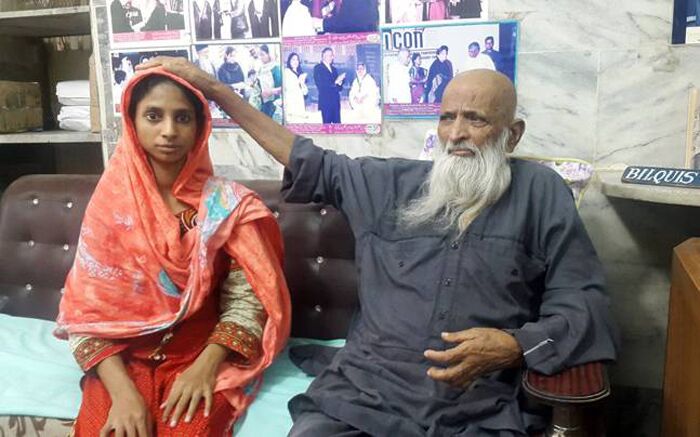 A couple from Amritsar has claimed that the 23-year-old Indian girl who had crossed over to Pakistan as a 4-year-old child is their daughter. Incidentally, like the girl, they too are hearing and speech impaired.
Raised in Pakistan ever since she crossed over to the country almost a decade ago, currently she stays in Edhi Foundation in Karachi and is known by the name 'Geeta'.
Rajesh Kumar and Ram Dulari spoke to Hindustan Times and told them that the girl's name was Pooja and they used to call her 'Guddi'.
The couple conveyed the message through their 14-year-old son Raju. Ram Dulari also bears an uncanny resemblance to Geeta.
However, Geeta has denied the couple's claim. When a private TV channel in Pakistan contacted the girl with the hope of reuniting her with her family and showed her the picture of the couple, the girl couldn't recognise them. She conveyed that her mother used to wear 'saree' but the woman in the picture was wearing a 'salwar kameez'.
Geeta shot into limelight after the huge success of Salman Khan's Bajrangi Bhaijaan based on a similar story of a hearing and speech impaired Pakistani girl being stranded in India.
After her story was picked up by both Indian and Pakistani media, External Affairs Ministry intervened into the matter and has assured all help to unite the girl with her family in India.