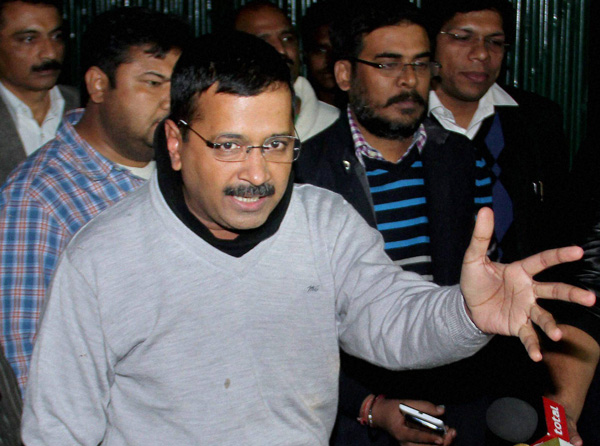 Delhi Chief Minister Arvind Kejriwal is set to visit the University of Hyderabad on Thursday to meet the students after the suicide of the Dalit scholar who was expelled from the university following a tussle with students affiliated with the student wing of the BJP, Akhil Bharatiya Vidhyarthi Parishad (ABVP).
Rohith, a second-year research scholar of Science, Technology and Society Studies Department, and others were suspended from the university last year following allegations that they attacked ABVP leader Sushil Kumar after the screening of a controversial documentary 'Muzaffarnagar Baaqi Hai'.
Earlier this month, five students were thrown out of the hostel after they accused the university authorities of denying them access to campus facilities, except their classrooms and workshops.
The 28-year-old victim from Andhra Pradesh's Guntur district was found hanging at the hostel room of one of his friends around 7:30p.m. on Sunday.
Meanwhile, the students of the University continued their protest in the varsity premises demanding action against Vice-Chancellor Appa Rao, Minister of State for Labour and Employment Bandaru Dattatreya and ABVP leader Susheel Kumar.
The students of the prestigious Film and Television Institute of India (FTII) also began a one-day hunger strike here on Tuesday to express solidarity with their colleagues of the Hyderabad University. (ANI)