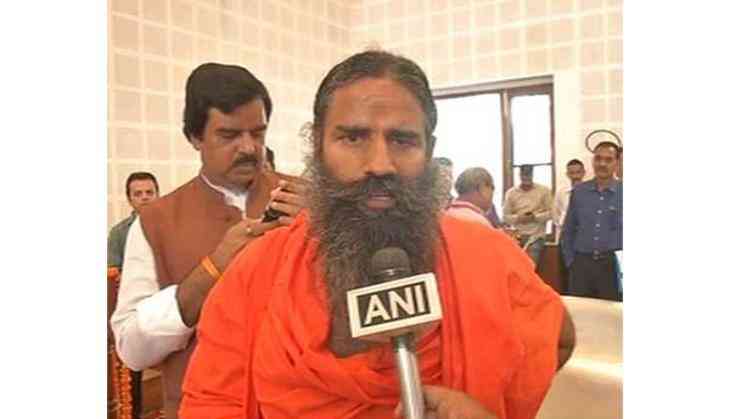 Yoga guru and Patanjali founder Swami Ramdev said cow urine should be acceptable to Muslims too as something used for treatment.
"It is written in Quran that cow urine can be used for treatment. Some people are targeting Patanjali by saying that it is a Hindu company. Did I ever target Hamdard (set up by the Hamid brothers)?
"I have full support for Hamdard, and Himalaya drug company too. Farooq bhai of the Himalaya group even donated land to me for setting up yoga gram. If some people level such charges, they will only be creating a wall of hate," Ramdev told India TV's Rajat Sharma in the TV show Aap Ki Adalat.
The show will be telecast on Saturday night, according to a press release issued by the channel.
He said he has already prepared a plan of succession for his Rs 10,000 crore Patanjali group, saying that his "successor" would be a team of nearly 500 sadhus trained by him.
The 52-year-old yoga guru said: "I never think small. I think big. I think about our nation 500 years hence. I think about Patanjali group for the next 100 years. I will be leaving my successor when I go."
"My successor will not be a businessman or a worldly man, it will be a team of nearly 500 sadhus whom I have trained."
The Aap Ki Adalat show with Swami Ramdev was organised at the AIMA convention, and was attended by corporate bigwigs, CEOs of Indian and multinational companies and management experts.
-IANS