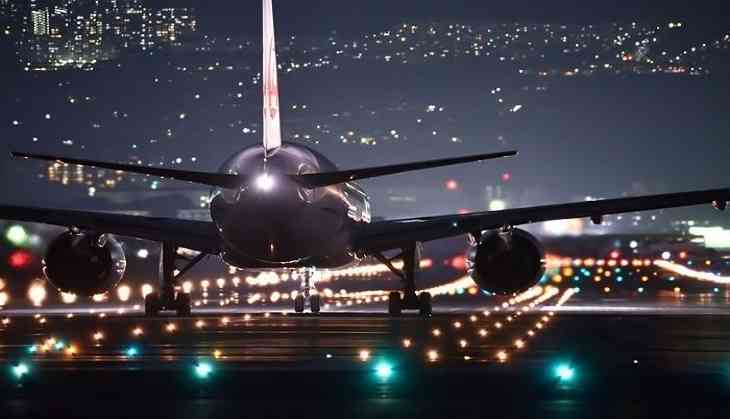 The debarment on domestic and international flight operations has been perpetuated till 17th May, in keeping with the nationwide lockdown prolongation entailed by the coronavirus outbreak.
The Directorate General of Civil Aviation (DGCA) stated that the international and domestic flights will be apprised about the beginning of their operation in appropriate time.
"The restriction shall not apply to international all-cargo operations and flights specifically approved by DGCA," read the notice from the aviation watchdog.
In the meantime, airlines have started rehearsing mock drills to teach and work up staff for the new social distancing norms because of the coronavirus outbreak.
Prime Minister Narendra Modi has already stressed on the significance of 'do gaj doori' (distance of 2 yards), stating that it should be a mantra for all in the battle against the pathogen.
Yesterday, revising downwards its forcast, global aviation consultancy CAPA projected India's domestic air traffic at 5.5-7 crore for the current fiscal year referring to structural damage and infirmity of customer sentiment becoming more perceptible.
The latest prediction is a sharp downward revision in contrast to the traffic of 8-9 crore passengers reckoned previously for the same interval.
Social distancing decorum would limit airline capacity but damand in the second quarter is expected to be so feeble in any case that it is dubious that traffic would be much higher even if there is no limitations. It noted.
Very same day, the Indian Prime Minister convened a meeting to review plans that could help in making the nations's civil aviation sector more efficient and able to cope with the consequences of the nationwide lockdown and closure of the Indian air space to fight the disease.
Also Read: Coronavirus lockdown to be prolonged by two more weeks from 4th May, key points of new guidelines