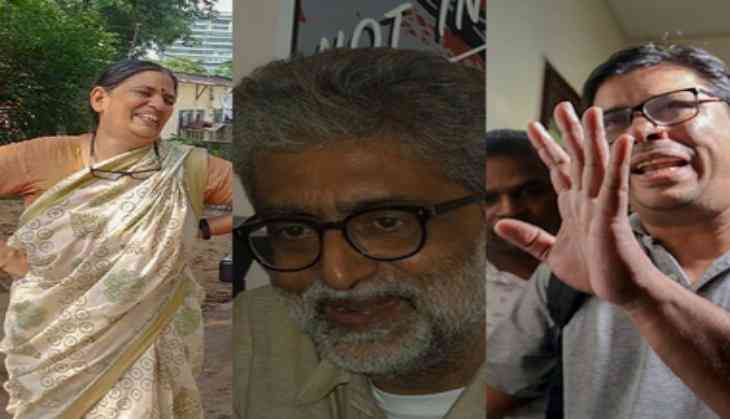 A court here on Saturday asked the prosecution to file its reply on bail applications of activists Sudha Bharadwaj, Vernon Gonsalves and Arun Ferreira, arrested for alleged Maoist links, on October 10.
The three, along with Telugu poet-activist Varavara Rao, are currently under house arrest in their respective cities.
Gautam Navlakha, another accused activist, was freed by the Delhi High Court Monday.
Bharadwaj, Gonsalves and Ferreira have filed bail application in the court of sessions judge K D Vadane here.
"We have been asked to file our reply by October 10," said assistant commissioner of police Shivaji Pawar.
The bail applications of activists Surendra Gadling and Shoma Sen -- who were arrested in the same case earlier this year -- will also be heard on October 10.
The Pune Police arrested these activists in connection with Elgar Parishad conclave held here on December 31 which allegedly triggered violence at Koregaon-Bhima next day.
Police alleged that some of the backers of the conclave had Maoist links.
(PTI)