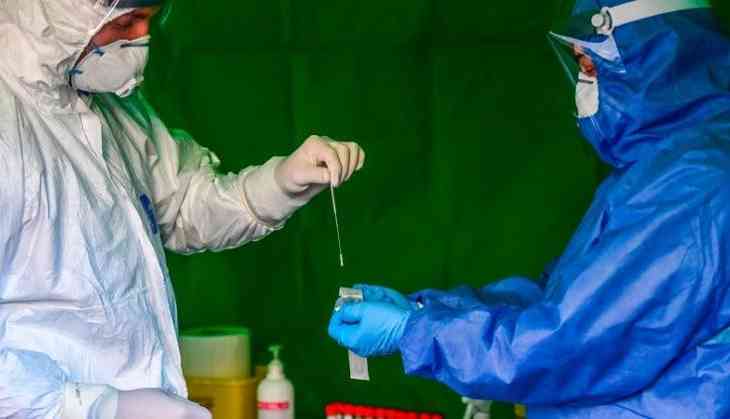 The government in all probability will issue comprehensive guideline on the use of point-of-care rapid anitbody test to detect the coronavirus disease (SARS-CoV-2).
The specialists of the task force, constituted by the government to look into the country's coronavirus test criteria, have been talking through the protocol for the past couple of days, including how to conduct the test in high and low risk areas. Dr Randeep Guleria, director, All India Institute of Medical Science (AIIMS), is presiding over the meeting.
"The modalities need to thought through, as conducting rapid tests has its own set of pros and cons. All the parameters need to be considered before guidelines can be issued," said a member of the taskforce, requesting anonymity.
The Indian Council of Medical Research (ICMR), India's top biomedical research institution, Earlier had put out an interim advisory for the use of rapid antibody test for coronavirus taking into account the growing number of hotspot across the country and sought to implement preventative containment steps on an urgent basis.
"The people living in hotspot areas may be tested using a rapid antibody test. Antibody positives to be confirmed by RT-PCR (real-time reverse transcription-polymerase chain reaction, one of the most accurate laboratory methods for detecting, tracking, and studying Covid-19) using throat/nasal swab and antibody negatives to be quarantined at home," said the ICMR advisory.
"It is meant for getting quicker results when a larger number of people need to be tested. It will help in knowing the exact disease burden in a short span of time. However, we recommend confirmatory PCR-based test for all positive results," said an ICMR official, who didn't wish to be named.
In the first instance, the ICMR had announced an expression of interest in obtaining one million anti-body testing kit from manufacturers across the world but later revised the figure to 0.5 million due to a severe dearth of supply. The first shipment of these equipments is likely to come by this weekend.
Also Read: Coronavirus: More than 800 foreigners linked to Jamaat found hiding in Delhi mosques
Also Read: Donald Trump refuses to wear face mask amid COVID-19 outbreak in US