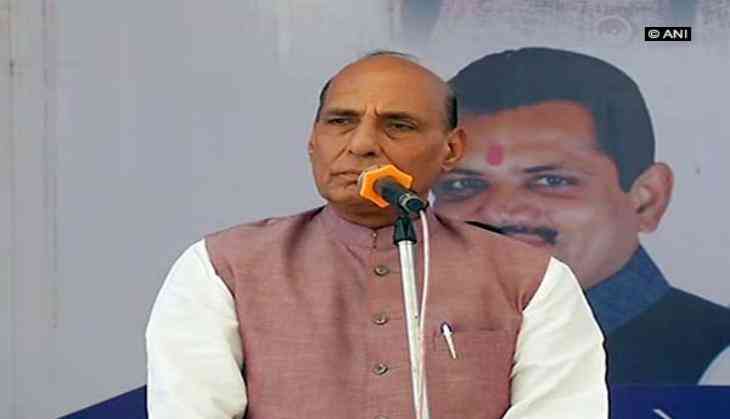 Union Home Minister Rajnath Singh on 7 November accused the Congress Party for unnecessarily castigating the Centre for its economic policies.
"The Congress is trying to defame the Central Government on economic front. The demonetisation and the GST are strong economic measures. Had India's economy not been strong no foreign investor would've come here. Fact is foreign investments is rising," Singh said.
The Union Home Minister also claimed that the Bharatiya Janata Party (BJP) will attain two-third majority in the upcoming Himachal Pradesh Assembly elections.
The polling in the hills is slated to be held in single-phase on November 9. The results will be declared on December 18.
Singh also took the occasion to praise the Indian Army.
While asserting that the Central Reserve Police Force (CRPF), the Jammu and Kashmir Police and the Intelligence Bureau are working together to neutralize the terrorists and their intentions in the Valley, Singh said, "Pakistan indulges in unholy practices but co-ordination among our security forces is so good that terrorists are being regularly neutralized."
-ANI