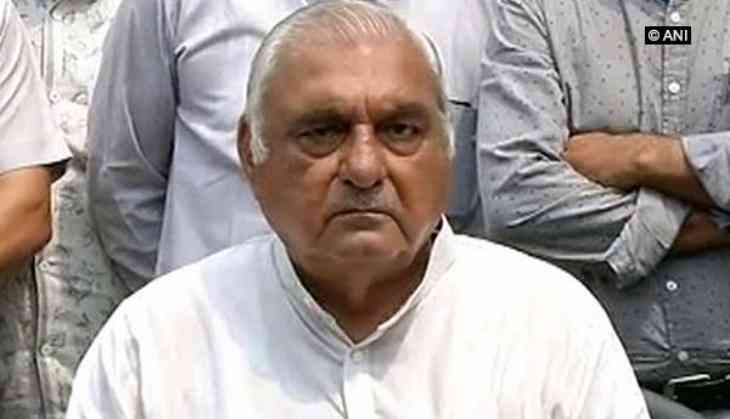 After the Congress waived off the farm loans in the Hindi heartland states of MP, Chhattisgarh and Rajasthan, now former CM Bhupinder Singh Hooda has claimed that Congress will waive off farm loans in Haryana.
'The Congress would waive farm loans within six hours of forming government in Haryana,' said the former CM Bhupinder Singh Hooda, who has been the chief minister of the state twice.
The Congress has waived off the farm loans in the Hindi heartland states as soon as it came to power in the states and it became a national news of the town. The party has promised in its manifesto to waive off the loans ranging up to Rs 2,00,000.
The Congress party has been aiming at the agrarian crisis and the farm loan waivers to woo the farmers and the rural vote bank and the Congress has certainly received a considerable number of votes from the rural India in the recently held Assembly elections.
"The Congress' farm loan waivers have inspired the ruling party as well as two BJP-ruled states announced reprieve for farmers within 24 hours of farm loan waivers in Madhya Pradesh and Chhattisgarh. While loans of nearly 8 lakh farmers were waived in Assam -- an exercise expected to cost Rs. 600 crore, soon after, the Gujarat government also said it would forgo rural electricity bills to the tune of Rs. 650 crore -- a measure that provide huge relief to the state's farmers. The centre is also planning a major announcement for farmers. According to finance ministry sources, the government will announce a new set of measures for farmers before the end of the winter session on January 5," as reported by the NDTV.
Also read: Known Modi critic, Gordhan Zadaphia appointed as poll manager for UP, ahead of Lok Sabha polls by