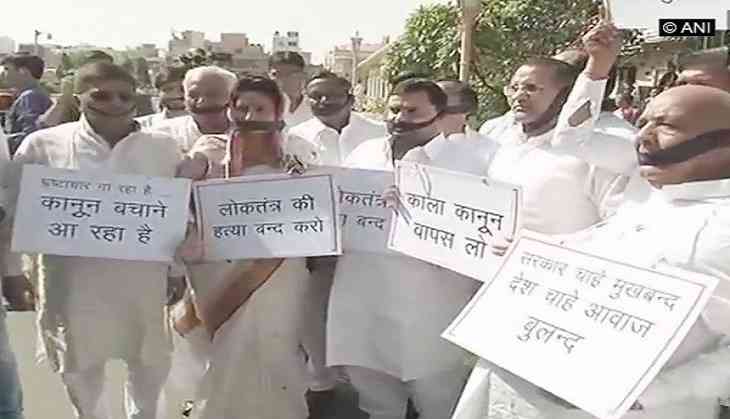 The Congress leaders on 23 October staged a protest outside Rajasthan assembly against Criminal Laws (Rajasthan Amendment) Ordinance.
Rajasthan Government, in the current legislative session, decided to make the Criminal Laws (Rajasthan Amendment) Ordinance 2017 into an Act.
Meanwhile, few Bharatiya Janata Party (BJP) leaders also have expressed dissent over the ordinance passed by the state government protecting government officials from media probe.
"Such a draconian bill should not be brought in. We will raise this in a meet today," BJP leader N. Rajvi told media.
The Rajasthan Government has passed an ordinance protecting both serving and former judges, magistrates and public servants in Rajasthan from being investigated for on-duty action without prior sanction.
According to the ordinance, 180 days of immunity is provided to the officers. If no decision is taken on the sanction after the stipulated period, the sanction will be automatically granted.
The ordinance is an amendment to the Code of Criminal Procedure, 1973 and also restricts publishing name, address, photograph, and family details of the public servants.
The ordinance also sought to bar the media from reporting on accusations against the judges and bureaucrats till the sanction to proceed with the probe is obtained.
-ANI