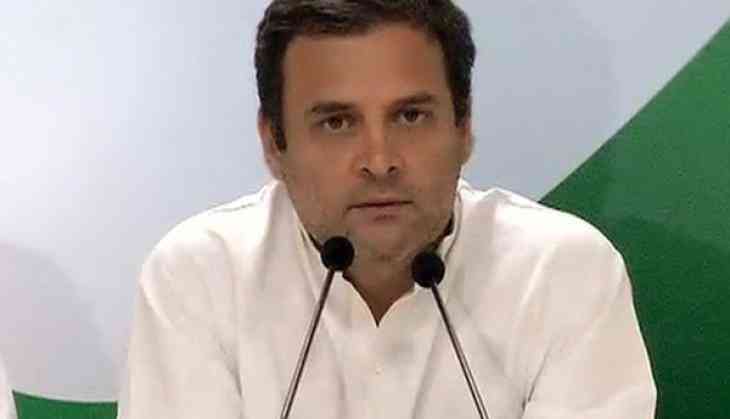 Congress president Rahul Gandhi on Tuesday said that the demise of senior leader R. K. Dhawan has left a deep void in the party.
Gandhi took to Twitter to express his grief over the incident. Senior Congress leader RK Dhawan took his last breath yesterday, at the age of 81.
"The passing away of Shri RK Dhawan ji, who I have known since childhood, leaves a deep void in the Congress family of which he was an important, senior member - loved, respected and admired by all. My condolences go out to his friends and his family in their time of grief," Gandhi said.

Yesterday, Congress chief spokesperson Randeep Surjewala too expressed condolence and lauded the immeasurable commitment and untiring dedication of Dhawan towards the party.
Ailing for some time, Dhawan was dropped from the Congress Working Committee (CWC) last month.
According to media reports, Dhawan worked as the personal secretary of former Prime Minister Indira Gandhi, from 1962 to 1984, and reportedly shared cordial relations with the Gandhi family.
Dhawan was elected to the Rajya Sabha in 1990 and served on various parliamentary committees as well.
(ANI)