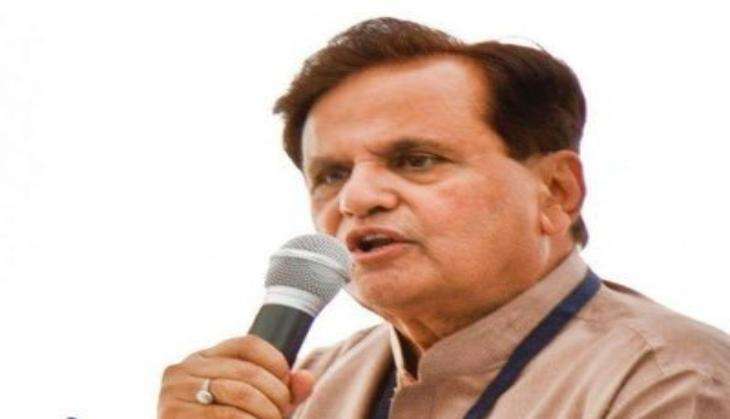 Coming down heavily on Prime Minister Narendra Modi for saying that the late Indira Gandhi displayed lack of courage to demonetise high value currency, the Congress hit back at the Centre asking why demonetisation was not re-implemented by BJP stalwart Atal Behari Vajpayee in 1978, if it was so successful in the first place.
Taking to Twitter, Congress leader Ahmed Patel accused the Centre of "promoting black money" and asked the ruling party to read up history properly as the grand old party had always been firmly against demonetisation.
"Frm Rajendra Babu to Indiraji to Dr Singh,we hve been consistent in opposing note ban. Those in habit of U turns should read history properly. In 1978,Vajpayee ji was part of decision to demonetise Rs 1000,as PM he re-introduced it. Can anyone say he put party interest before nation?" he said in a series of tweets.
Asserting that he respected Vajpayee, who was a Cabinet minister during demonetisation in 1978, Patel questioned why he did not re-implement the demonetisation move during his government if it was a success.
"I respect Vajpayee ji. He was Cabinet Minister during 1978 demonetisation. Why he did not re-implement it during his govt if it was a success? Is it a coincidence that both, Rs 1000 note & Rs 2000 note is a legacy of NDA 1 & NDA 2. So who is promoting black money ?" Patel asked.
Prime Minister Modi on 16 December said that Indira Gandhi rejected suggestions for demonetisation in 1971, saying she wanted to win the elections, but that resulted in poor economic conditions in the country.
Alleging that Indira Gandhi sold out India by ignoring advice to demonetise, Prime Minister Modi said, "She told her finance minister Y.B. Chavan: 'Are no more elections to be fought by Congress'?"
Stressing that the implementation of demonetisation policy was required in 1971, but it was implemented now, the Prime Minister, hitting out at the Opposition at the BJP Parliamentary Party meet, said, "For the Congress, party is bigger than nation; but for us, the nation is above the party."
-ANI