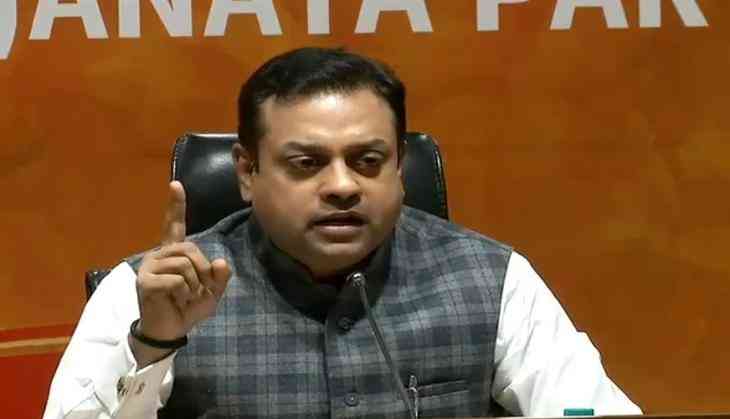 The Bharatiya Janata Party (BJP) on Monday said the Congress does not believe in any constitutional institution of the country.
The BJP's charge came after the Congress president Rahul Gandhi launched 'Save the Constitution' campaign.
Addressing a press conference here, BJP spokesperson Sambit Patra said, "Congress party and its leaders don't trust the Army, the Chief Justice of India, the Supreme Court of the country, the Election Commission, Electronic Voting machines, Reserve Bank of India, Prime Minister's Office and even the President of India. They don't trust any constitutional institution in the country."
He said the Nehru-Gandhi family thinks that only it is entitled to rule the country.
"This family has had a sense of entitlement always. Nehru wanted to be the Prime Minister and agreed to partition. Indira imposed emergency. Rajiv Gandhi allowed the Sikh riots to stay in power. Sonia and Rahul are not sparing any of the institutions of the country to come back to the power," Patra said.
The BJP spokesperson termed Rahul as a failed politician.
"Rahul cannot convince the people of the country about his politics, that is why he has stooped to undermining the institutions of the country in desperation," Patra said.
He demanded that Rahul should apologise to the nation for degrading contribution of Dr Babasaheb Ambedkar in the making of the constitution of India.
Earlier in the day, Rahul launched a nationwide 'Save the Constitution' campaign "to protect the rights of Dalits and backward classes".
Addressing Congress workers at the Talkatora Stadium, Rahul said, "The party will work for the people of India to protect them, their ideas and build their future. No matter how much effort BJP puts in we will not allow them to toxicate the Constitution."
The 'Save the Constitution' national campaign will run at the village level till April 14, 2019.
(ANI)