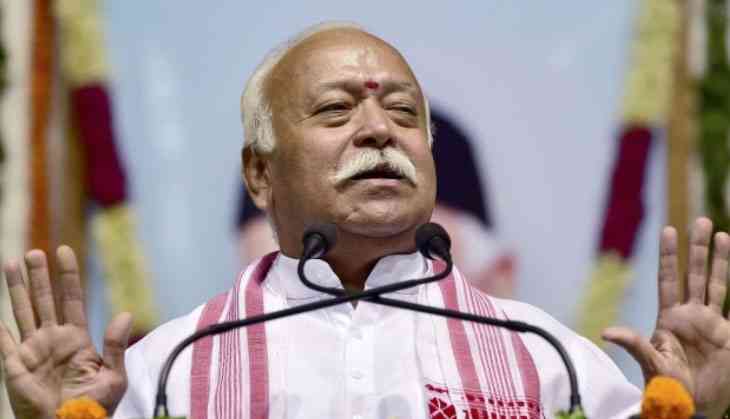 The Congress Wednesday compared RSS chief Mohan Bhagwat's statement on early construction of Ram temple in Ayodhya with noise made by frogs during rains and accused the RSS-BJP of sending Lord Ram to "exile" after every elections.
Congress chief spokesperson Randeep Surjewala said the BJP and the RSS were like "Kalyug's Kaikeyi" who remember Lord Ram four months before every election and then send him to exile after it.

"During the season of rains and elections, a number of frogs make noise and that every noise does not become a reality. Lord Ram is everywhere and in the country," Surjewala told reporters.
"At one time in Satyug, Kaikeyi had got Lord Ram banished to a 14-year exile.
In today's Kalyug, 'Kaikeyi BJP and RSS' have sent Lord Ram to exile of 30 years.
"After every election, they send Lord Ram to exile and remember him four months before every election. What is the character of BJP and RSS? Ram in their speech and Nathuram in their thought. This is the truth of the BJP.," he said.
Surjewala said the Congress believes that the Ram Janmabhoomi-Babri Masjid issue is pending before the Supreme Court and whatever verdict comes all sides should abide by it and the government should implement it.
RSS chief Mohan Bhagwat has said even opposition parties cannot openly oppose a Ram temple in Ayodhya as the deity is revered by the country's majority.
At a function held at Patanjali Yogpeeth on Monday, Bhagwat said the Rashtriya Swayamsevak Sangh and the Bharatiya Janata Party are committed to constructing a Ram temple in Ayodhya but certain things take time.
(PTI)