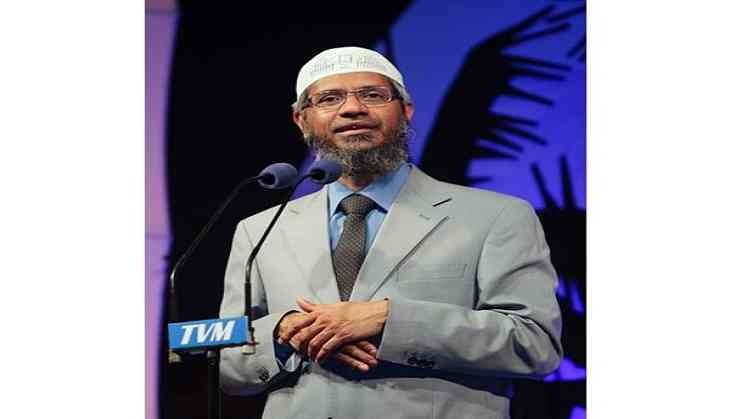 Following the National Investigation Agency's (NIA) decision to revoke the Indian passport issued to Islamic Research Foundation (IRF) president Dr. Zakir Abdul Karim Naik, the Congress on Saturday condemned the Narendra Modi-led government asserting that when the Centre has all proof against the controversial Islamic preacher, it should not take too long for the Government to decide on his case.
Speaking to ANI, Congress leader P.L. Punia said, "When we have all the proof on the controversial Islamic preacher Dr. Zakir Naik, then why is it taking so long for the Government to decide? The Narendra Modi-led Government is only trying to make this issue a propaganda and nothing else. Had they been serious, the matter would have been sorted by now."
Resonating similar views, another Congress leader P.C. Chacko stated that matters relating to Naik were serious and the Government needed to improve in its structure and decision.
"What else can the Prime Minister Narendra Modi speak on any international forum apart from terrorism? Our border is tensed as ever. This shows that India is not able to tackle Pakistan's aggressive attitude towards India. The ground situations on Naik have not changed or improved in its structure; this shows it's a complete failure by the government," Chako told ANI.
The NIA yesterday had decided to revoke the Indian passport issued to Naik, who is wanted in a criminal case registered last year.
After interrogating Naik's sister and aide, the agency said it was also tracking his web of financial transactions that include at least 10 companies and 19 properties in Mumbai and Pune, in which Naik has invested an estimated Rs. 104 crore.
The NIA has also initiated proceedings to get a Red Corner Notice against Naik and has sent the requisite documents to the National Central Bureau (Interpol) NCB, India on May 11, 2017.
Sources said that Naik holds Passport No. Z2200757 that was issued in Mumbai on May 13, 2011. His passport was renewed on January 20, 2016 in Mumbai and a new passport was issued in his name bearing number Z3606623, with a validity of 10 years. The NIA, on November 18, 2016, on the orders of Ministry of Home Affairs, registered a criminal case against Naik at its Mumbai branch under Sections 153A of Indian Penal Code and Sections 10, 13 and 18 of the Unlawful Activities (Prevention) Act, 1967. The IRF has already been declared as an Unlawful Association by Government of India as per a notification dated November 17, 2016.
Nailah Noorani and a few close aides of Naik, have revealed financial details to interrogators in their statements duly recorded by the NIA following the relevant procedures of law.
The NIA has been looking for Naik since last year accusing him of encouraging and aiding his followers through his public speeches, lectures and talks, to promote on grounds of religion, disharmony or feelings of enmity, hatred and ill-will between different religious communities and groups.
Naik has delivered over 1500 public lectures/talks in India and abroad. His last public lecture in India was held in Kishanganj, Bihar in March, 2012.
-ANI