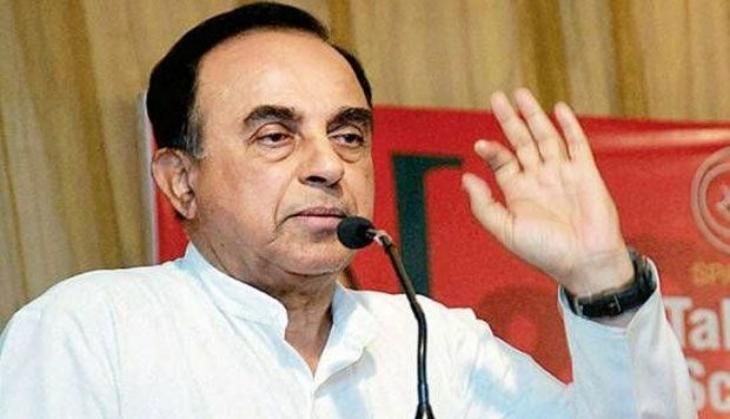 The Congress will move a privilege motion against BJP MP Subramanian Swamy on Friday, on the grounds that the documents he used while speaking on the Agusta Westland helicopter deal in the Rajya Sabha were bogus. The Congress will also go against defence minister Manohar Parrikar.
Congress leader Jairam Ramesh said: "During the debate on 4 May (in Rajya Sabha), Swamy had levelled many allegations and said many baseless things. He had said that he was reading from the judgment of the Italian court. We had at that time demanded that he authenticate the documents.... He took two days... I went through the documents today. He had lied, using wrong documents."
Swamy had read from a 13-page document that he tabled and authenticated, says The Indian Express. However, according to Ramesh, the document included a two-page email that Swamy had sent to himself, nine pages taken from a website called pgurus.com run by Sree Iyer from Silicon Valley, and two pages of a news report of a television channel.
Ramesh said that Sree Iyer is a "Modi bhakt and was present in Modi's meeting in Silicon Valley". He said: "Swamy had downloaded the Italian court's judgment from this website. And the nine pages are full of lies. The Congress will file a defamation case against this website. This website is connected with the Sangh Parivar. The Italian court's judgment has nothing against the Congress leadership..."
The Congress will also move a privilege notice against Parrikar, for reading from documents that he had said were from the Italian court's judgment, but after authentication turned out to relate to minutes of meetings held by the former National Security Adviser to decide the specifications of the VVIP chopper.
"There is a complete disconnect between the documents and what Swamy and Parrikar said in the Rajya Sabha and Lok Sabha. Both lied blatantly and brazenly... Both misled the MPs and the nation... they should be held accountable," said Ramesh.